Hard to believe it was 13 months ago that Sports Illustrated released a five-part behemoth on alleged misdeeds at Oklahoma State and everyone responded with a collective, nationwide "meh." Today, the NCAA and an independent investigator hired by OK State released a joint statement following their own probe, and they concur: "Meh."
The NCAA found three possible Level II violations, relatively harmless even by its own outdated standards. In a Notice of Allegations sent on Oct. 17, they were identified as:
A failure to follow institutional drug policies concerning five players who tested positive for "street drugs" and were not disciplined.
A finding that the Orange Pride recruiting program was improperly organized by the football program instead of by the admissions office.
A charge of "failure to monitor" due to the first two allegations.
A source tells ESPN that the Cowboys should only lose a scholarship or two.
Oklahoma State released its findings on a special website. You can read the full report compiled by their consultant, a former NCAA official, but here's the money quote, from university president V. Burns Hargis.
"Based on that review, we learned that the Sports Illustrated claims of monetary payments for athletic achievements, improper academic assistance provided by our academic services staff, rampant drug use and inappropriate interaction with football players during recruiting trips were fundamentally unfounded."
It must be noted that this means nothing. Oklahoma State's investigation and response can be summarized as We asked the people accused of doing bad things if they did the bad things, and they said they didn't.
But the truth of the claims was never the issue. Readers reacted with the proper scorn to what was a shallow excavation of standard big-football muck, incredulously treated by Sports Illustrated as something new or important or surprising instead of as a pro-bono buttressing of the NCAA's fortress of bullshit.
G/O Media may get a commission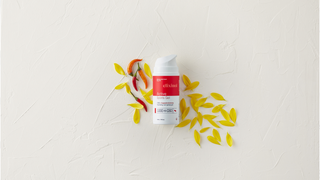 Think about that! Here were reasonably supported claims of cheating, sex, boosters, drugs—everything that usually gets the sport's self-appointed mall cops hot and bothered—and this time, no one gave a damn. Maybe even more than the O'Bannon case, SI's Oklahoma State fartbomb represented the moment when public opinion decided college football has far worse problems than its players.
Update: Here's the statement from Sports Illustrated:
Sports Illustrated firmly stands behind its comprehensive series on the Oklahoma State program. The investigation by the NCAA and an outside consultant hired by Oklahoma State was limited in scope but nonetheless revealed multiple NCAA violations including a "failure to monitor." Nowhere does the report say our work is fundamentally unfounded and in fact it points to its own limitations in its ability to corroborate SI's findings.