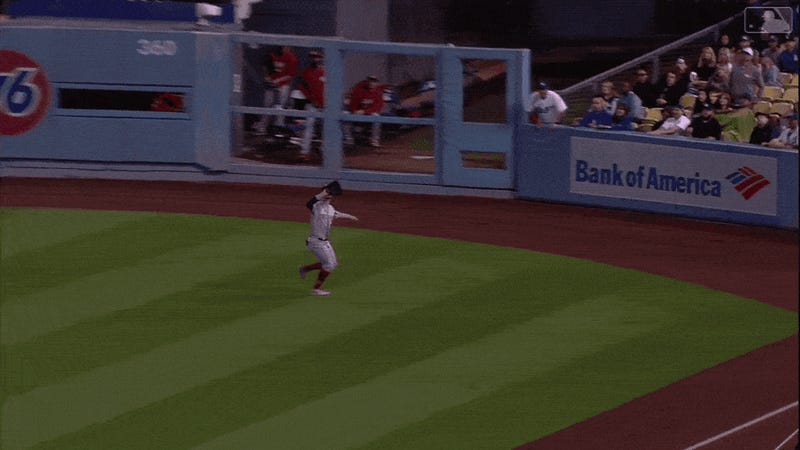 I could tell you that the defending NL champion Dodgers are having a bad start to the year by pointing at their 16-21 record, or their eight-game deficit in the division. But the much more evocative sign of their misfortunes is that the Cincinnati Reds—the goddang Reds—felt comfortable enough in Dodger Stadium to taunt L.A. while on their way to a 4-1 win tonight.
Particularly, I'm talking about right fielder Jesse Winker, who used an eighth-inning catch as an opportunity to trick some poor, suffering Dodger fans into thinking they would get a souvenir ball, to the delight of some Reds supporters nearby.
This team has the fewest wins in the National League, and still they seem better off than these Dodgers.