Five weeks after Minnesota Vikings defensive lineman Everson Griffen jumped out of an ambulance on the way to a mental-health evaluation following weeks of erratic behavior that included threatening to shoot someone at a hotel in Minneapolis, he is back with the team, and addressed reporters after practice on Wednesday.

Ohtani has the WBC, but will Mike Trout ever lead the Angels to a championship? | Agree to Disagree
"First off, I want to take full responsibility for my actions that went on in September," Griffen said in a press conference. "I had a lot of support from my family, the Minnesota Vikings, the doctors, my teammates, the fans, and I want to give my apologies to the people I impacted."

Griffen said he is excited to be back with the team but emphasized repeatedly that his recovery is a process.

"It felt great to see my guys. I love each and every one of my teammates," he said. "They want me to be the wild man and I want to be that wild man, but, you know, I'm just taking it one day at a time in the process and everything, and just getting everything back on track."
G/O Media may get a commission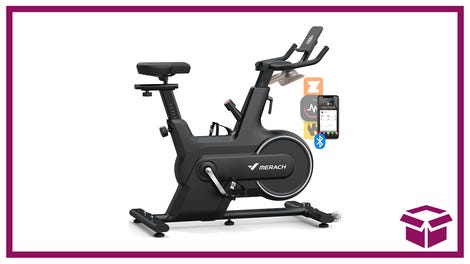 14% off + Coupon
Merach Indoor Cycling Bike
Griffen wasn't ready to answer a question about what he did in the weeks away from the team. "I'm not comfortable answering that question right now but in the future I will be able to," he said, also declining to specify what led to the September incident.
"I'm not ready to get into that right now but eventually I will be able to," he said, adding later that he wanted to be able to share his story "at the right time, the right place."
For now, Griffen says he's enjoying the normalcy of everyday life:
"It was awesome, man. Just getting back to life in general; driving my car, doing all the little things. You've got to appreciate the little things in life. I appreciate the little things in life. […] Every day is a blessing. You got to be grateful. I'm just excited to be back here."
Griffen talked about finding a balance between football and his life, family and kids, and advised anyone else who is struggling to "put your pride aside" and ask for help.
"This is bigger than football. This is part of the process. We have a good group of individuals—Minnesota Vikings, doctors, myself, my family—we have a plan in place and we're going to execute the plan day in and day out, and we're going to stay on top of it, and that's our goal."
Griffen said he feels good physically, but acknowledged he is still knocking the rust off after not having played for five weeks. When asked if he would play Sunday against the Saints, he said it was up to Vikings coach Mike Zimmer.