Our first mistake was going to see this thing when we did. A friend and I stumbled into a showing of How to Be Single after a few glasses of wine a few days after it hit theaters—the same weekend Deadpool opened. Our theater is a small one a few blocks away from my apartment in Williamsburg, Brooklyn, and to organize the throng that had overwhelmed the small lobby, a theater usher made her way through the crowd helpfully shouting, "SINGLE? SINGLE? ANYONE HERE FOR SINGLE?" in an attempt to divide and conquer the confused mob. As she went on separating those who had chosen to spend their night with SINGLE—instead of DEAD, I suppose—the folks in our line laughed awkwardly. As if it wasn't embarrassing enough that we were paying to go see this crap.

The movie stars Dakota Johnson, she of 50 Shades of Grey, as Alice, a chill pixie dream girl who breaks up with her boyfriend and moves to New York City to be alone and Find Herself—the corniness elevated as Taylor Swift's "Welcome to New York" played over a helicopter's view of the Williamsburg Bridge—only to discover that maybe being single isn't for her. This revelation comes after her first one-night stand, and a little too late: Her ex-boyfriend has moved on, and she's left to navigate life as a single woman out of necessity instead of desire. The other single women that surround her are her older sister (Leslie Mann as a doctor who wants a child and doesn't need a man to have one), her coworker bestie (Rebel Wilson as an unapologetic party girl whose antics are meant to teach Alice to live a little), and a marriage-obsessed local (Alison Brie) who studies her dating apps like she's about to take an exam. Blah blah blah, I'm bored.

Anyways, Alice becomes a paralegal, and hijinks ensue. Jokes are made, comedy happens. But there was only one real moment in the movie that made the entire, packed theater laugh out loud in disbelief: When Alice finds her first New York apartment.
According to Glass Door, the average paralegal in New York City makes about $47,484 (though it notes that beginners make about $37k), while Salary.com puts the median compensation for the job at around $51, 199 (in a range where beginners make $44,817). A paralegal at our office told me that her first paralegal job at a New York law firm came with a salary of $35k in 2008, though the cost of living has risen since then, and it's safe to conclude that salaries have risen along with it.
In turn, we'll lean into Alice's big city dreams by ceding to the idea that she makes the high end of a beginning paralegal's starting salary. Averaging those reported annual estimations together for the sake of it, we land at a rounded salary of $49,342. Assuming that taxes are automatically taken out of her check, and that she files responsibly as a single person with the associated recommended federal/state allowances, the net pay of someone with a salary of $49,342 would be $3,058 a month, which does not account for the amount someone might pay towards company health insurance, commuter benefits, or (lol) a 401k. We got this number from a paycheck calculator that isn't so different from the one used on my own office's internal payment software.
G/O Media may get a commission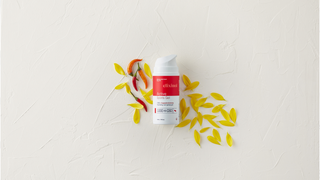 Okay, so that's what we're dealing with: Alice has $3,058 a month in cash to spend as she pleases.
In the movie, she lives alone in a lofted studio in South Williamsburg. It's about five blocks from where I currently live myself ... with roommates. The view from her apartment is well known to locals here, and likely the reason why so many people in my theater chortled with recognition. The nested window attached to her fire escape looks out over the Broadway triangle at Bedford Avenue, a corner with a cinematic view of both the Williamsburg Bridge and the mural of a bored child painted onto the building.
There she is! New York! The Big Apple! Take a bite if you dare!

Let me be the bearer of some very obvious bad news: New York is a very expensive place to live. Some neighborhoods are more costly than others, naturally, and certain streets within those neighborhoods are among the most expensive. Alice lives on one of those streets. In the movie, she says she lives on "Berry and South 2nd Street"—a lie! That intersection is six blocks from that idyllic bridge/mural view. Regardless, most people are advised to spend 33 percent of their monthly net income on rent (with that percentage including utilities and other apt-based bills, like cable), though in NYC, it's not uncommon for it to reach as high as 40 percent. Often landlords won't let a renter pay more than 40 percent of their net pay in rent, and Zillow's rent calculator taps out at that percentage. Additionally, expensive neighborhoods in cities like New York have landlords who require that a renter make 40x the amount of what they would pay monthly in rent .

This is how much Alice could conceivably spend on rent at the max of "affordability," as calculated by Zillow: $1,529/month.
This is how much Alice could afford to spend on rent, if calculated through the lens of a prospective landlord, using the 40x salary calculation: $917.40/month.

Yeah, yeah, yeah, you're right. She might indeed be a trust fund kid! This much is not revealed, nor is the possibility that she used a guarantor. (Something that I myself did when I first moved to New York.) That said, I can tell you with certainty that a studio in Williamsburg certainly does NOT rent for $1,500 a month in 2016. Especially not where our hapless, party-queen paralegal lives. For the sake of comparison, this is how much apartments on the street where she lives cost to rent:
This one is located directly in front of the mural pictured above, and is priced at $3,900/month.
This one's a little more affordable at $2,600/month, and should be, given that it's on a side street and misses the view.
Okay, this one's an anomaly at $30k for the whole dang thing. But it's also the one closest to her hypothetical apt:


Out of neurosis/curiosity, and for the sake of comparison, I looked up the 50 Highest Grossing Rom Coms of All Time on IMDB to see how the living situations of other famous fictional single women in NYC compared. Thirteen of the 50 movies listed take place here, and I found about six to be comparable in conceit and exaggerated wealth—i.e., movies that feature single women in their early 30s or younger, who are of moderate income given where they live, and manage to live well beyond their suggested means. (I axed When Harry Met Sally and Moonstruck because I was barely alive in the '80s, and that era of New York seemed freakin' crazy anyways. You've Got Mail, Two Weeks Notice, and the Sex and the City sequels feature female leads who are a little older, have been married (and thus presumably had a shared rent or income at some point), or work in high-power jobs. I can't account for those finances. As far as Along Came Polly, I just have no idea what Jennifer Aniston's character actually did for a living.
Of the remaining six movies all but one feature a central plot that, in some way, revolves around A JOURNALIST WHO LIVES IN NYC. LOL, THERE IS NO RELIEF FROM THE COMEDY THAT IS REAL LIFE! The upside of this unfortunate truth is that, at the very least, I know what I'm working with. Consider the cost of living and rent increases since the release of each movie, and what we know about the lead character's particular living situations, and let's break it down:
* How To Lose A Guy In 10 Days (2003). Andie Anderson works at Composure, and finances her cosmopolitain life as a beat-writer for the "How To" section of the magazine—hey, this feels somewhat familiar?—and lives at 43 5th Avenue in the Village, in a building once home to Marlon Brando, with the cheapest and most current rent listed in the building at $3,200/month for a studio. Not insane for an insane city, but pushing it. She is far richer than me.

* 13 Going On 30 (2004). Jenna Rink flash-forwards from her teenage self to the 30-year-old editor of the fashion magazine Poise that she dreams of one day becoming. She lives right up the street from Andie Anderson at 51 5th Avenue, where a one-bedroom apartment is most cheaply listed at $4,500/month. Though the apt she occupies in the movie, with its walk-in closet and designated dining room, is likely closer to the listing priced at $7,000/month.
* Hitch (2005). Sara Melas is a gossip columnist for the New York Standard, a tabloid daily that allows her to post up at 80 Greene Street in Soho, which is most cheaply listed at $4,200/month.

* 27 Dresses (2008). Jane Nichols is a personal assistant for an entrepreneur, and gets romantically entangled with a reporter for the "society pages" of some publication that was heralded at the time. She lives on 310 East 9th Street, where a one-bedroom apartment is most cheaply listed at $5,200/month.
* Friends With Benefits (2011). Jamie is a headhunter who fools around with Dylan, an editor at GQ, and lives on 233 Elizabeth Street, which was most recently listed at $3,018/month.
* Maid In Manhattan (2002). This one is last, because it's the outlier, wherein the main character—a Latina woman with a child, who is a maid and relies on her coworkers to be her childcare—lives in an open-plan apartment in the Bronx. I couldn't find the address for her movie-apt, which feels incredibly telling in itself.
All said, the rent is nothing but a marker of something bigger. In How to Be Single, Alice and her fellow paralegal rejuvenate from a weekday hangover by going to the spa, getting their hair done, and buying new clothes before showing up to work at 2 p.m. She complains that she "always picks up the tab" when she visits her coworker's lavish, artsy loft apartment. She brunches, she goes out and drinks, she takes cabs from midtown to Brooklyn, she belongs to a gym, she reads Wild, and she goes on a Grand Canyon hike to celebrate the New Year. I do some of these very things, and I live with other people to be able to afford doing them.

Yes, these movies are make-believe, and, yes, I am salty about the seemingly common conceit that romance in the Big City of Dreams is so regularly affected by existing privilege or an unexplained excess of wealth. Yes, I understand escapism, and that most blockbuster rom coms are nothing if not escapist daydreams for saps not unlike myself and/or the aspiringly romantic. But, maybe, as the Biggest Night In Movies approaches—with the conversation about the lack of diversity, and realities of being a woman or person of color in Hollywood as present as ever—it's worth revealing how the same issues affect the somewhat vapid hit movies that people actually go out to see.
---
Contact the author at puja@deadspin.com.