Evgenia Medvedeva, arguably the most successful figure skater of the last quad with back-to-back world titles and the Olympic silver medal in Pyeongchang, is leaving her longtime coach, Eteri Tutberidze, to train with Canadian Brian Orser.

Medvedeva was considered a sure bet to win the Olympics in February until a foot injury last fall caused her to miss most of the Grand Prix series leading up to the games. By the time she returned to the ice at the European Championships in January, the momentum had swung to 15-year-old Alina Zagitova, a first year senior who was also coached by Tutberidze.
It's not unusual for skaters to leave their home countries to seek out coaching elsewhere. Rafael Arutyunyan, who coaches current men's world champion Nathan Chen in California, also works with several elite skaters from other countries, including Marin Honda from Japan. Orser, the 1984 and 1988 Olympic silver medalist, works with a bevy of international skaters in Toronto. He coached Yuna Kim from South Korea up until her Olympic gold medal in 2010, and at the 2018 Olympics in Pyeongchang, he coached several skaters; those skaters were disparate enough that Orser had to keep switching from one national team jacket to another to sit alongside his athletes in the kiss and cry. In Pyeongchang, Orser coached the men's gold and bronze medalists—Yuzuru Hanyu of Japan and Javier Fernandez of Spain, respectively.
All of that said, it is unusual for a top Russian skater to leave Russia to seek coaching elsewhere, at least in recent years. (Except for Russian ice dancers, but ice dancing is different.)
In response to the news that Medvedeva decided to leave, Tutberidze said that her messages to Medvedeva had gone unreturned for several weeks. Tutberidze also recalled a conversation she had with Medvedeva about Zagitova:
"There was this really childish phrase: 'Couldn't you have kept Alina in the juniors for one more year?'" Tutberidze quoted Medvedeva, who is nicknamed Zhenya, as saying. "I said, 'Zhenya, what?' We have to give everyone the same chance. You have to in sport. We don't have the right to hold a person back."
G/O Media may get a commission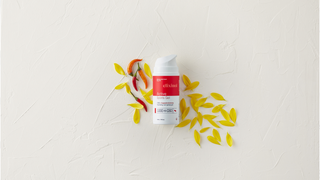 Tutberidze's track record speaks for itself, but this move seems like a wise decision for Medvedeva if she wishes to prolong her career beyond her teen years. While Tutberidze has enjoyed a lot of success coaching young Russian skaters, she hasn't been able to coach older skaters to the podium; it's unclear if she has even tried to do it. Arutyunyan has referred to Tutberidze's Moscow skating school as a "factory of production."
From this New York Times story, it doesn't appear that Tutberidze has the right temperament to coach a skater who is older and more independent-minded. "Sometimes skaters get to an age and they start not liking it, so it's bye-bye," she said. "I'm not going to change."
Compare that to what Orser said when he was interviewed by Phil Hersh about the coaching switch:
"The main thing is she needs to have a voice in her own skating," Orser said. "We have been discussing music, what direction we want to go—she has never had that luxury before. She told me it was, 'This is what you're skating to. This is the order of your spins, these are your spin positions.'''
Medvedeva was unusual for a Tutberidze pupil in how long she managed to stay at the top of the women's global rankings—that is, for more than one season. (Her winning streak ran from November 2015 until January 2018 when she was dethroned by Zagitova at the European Championships.) Yulia Lipnitskaya, a previous Tutberidze star, was one of the stars of the 2014 Olympics, helping Russia win the team gold with her Schindler's List long program, but she fell off the map not long after her first senior season. Last year, she officially announced her retirement from figure skating, citing an eating disorder.
"In our group there are so, so, so many younger skaters, some doing so difficult jumps and elements," Medvedeva said that Olympics. "You feel so strange, because you are older, and you must be stronger than them."
In addition to Zagitova, Tutberidze is training the current junior world champion Alexandra Trusova, the first female skater to compete two quad jumps in a single program, and Alena Kostornaya, another jumper who can do a triple axel. There is no shortage of young Russian skaters breathing down Medvedeva's neck.
Orser said he had never exchanged more than pleasantries with Medvedeva before she texted him in April to arrange a private meeting with him. During the meeting with the skater and her mother, Medvedeva refused to malign Tutberidze and was resolutely forward looking; her official statement announcing her departure was equally diplomatic, thanking her coaches and team for all of the work they did together. Medvedeva wants to win the Olympic gold she narrowly missed in Pyeongchang. She will be 22 by the time the next Winter Games roll around.
"She is going to reinvent herself," Orser said.