More former Ohio State wrestlers and coaches are speaking out about the culture of the team when they were on it with Rep. Jim Jordan, an assistant coach there from 1986 to 1994. On Thursday, a fifth ex-wrestler, former UFC heavyweight champion Mark Coleman, told the Wall Street Journal that there was no way the Ohio Republican and Freedom Caucus member didn't know about the sexual abuse being done to athletes by the team doctor, the late Richard Strauss. Today, Politico published a report that described the entire wrestling program as toxic.
The descriptions of the wrestling program's culture in Politico are, in part, about defending Jordan, essentially saying that a lot of horrifying things happened at the time. A former wrestling coach who worked with Jordan, speaking anonymously, told Politico that the program was a "cesspool of deviancy." Others said that, even giving Jordan the benefit of the doubt on specific events, there still was no way for the congressman to not know about the "pervasive toxic atmosphere." Former wrestlers told Politico that "voyeurs would masturbate while watching the wrestlers shower or sit in the sauna, or engage in sexual acts in the areas where the athletes trained."
Here's one detail from the report:
Larkins Hall, the building that housed athletic teams, became such a well-known target that people who frequented it at the time have reminisced in anonymous postings online how easy it was to ogle naked members of the wrestling team.

The situation was so egregious that former wrestling head coach Russ Hellickson would at times have to physically drag the gawkers out of the building, several sources familiar with his actions at the time said. Hellickson also pleaded with the university multiple times to move their athletes to a private facility, the sources said. Jordan served as Hellickson's No. 2, and the coach has been described as Jordan's mentor.
Other details included that Jordan once had to yell at "male voyeurs" to leave the sauna, which Jordan denied. One ex-wrestler, who defended Jordan, said there was sexual misconduct "when guys were coming into the sauna and showers."
"It was pretty common knowledge it was going on, yes," said Rob Archer, who wrestled at Ohio State from 1993 to 1998 and called POLITICO to defend Jordan. Archer was speaking of the alleged voyeurism at Larkins Hall. "I don't think anybody reported anything to a coach because it wasn't 'abuse.' It was more like they were going, 'Hey, this is inappropriate,' We'd deal with it, and we'd go on."
G/O Media may get a commission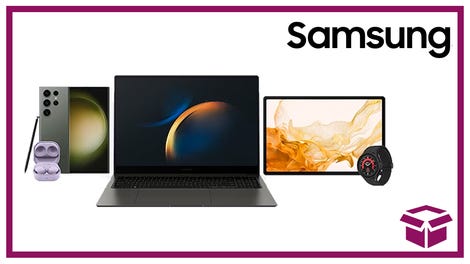 24 hour deals
Discover Samsung - Daily Deal
Politico eventually gets to if Jordan knew what multiple wrestlers now have said—that Strauss would molest them during appointments. One flat-out said that Jordan didn't know, two others say that they believed that Jordan was aware of "inappropriate behavior" but didn't know specifically about abuse.
Dunyasha Yetts, one of the first wrestlers to speak out, insists in the report that he told Jordan and the head coach about it but ultimately nothing was done.
Have something you think we should know about Jordan or Ohio State? Email us at tips@deadspin.com or use our SecureDrop system.