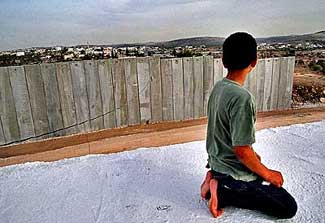 Tuesday night, in a "Peace Match," Real Madrid traveled to Israel to play an exhibition match — a "friendly," if you will — against a team made of Israelites and Palestinians. A worthy, vastly important cause, one that speaks to the notion of soccer as a grand uniting game. Thirty thousand fans showed up, and people came together in a common cause.
And then Real Madrid destroyed them 8-0.
"We are very happy to be here, as we believe we have to work to help these kids," Raul said. "The team is very tired but we have to play a spectacular match for the fans and people watching."
This is why we have always hoped that, someday, Steve Spurrier would coach a charity game for disadvantage children and win 73-0.
Take That, Representatives Of Peace [I Dislike Your Favorite Team]