The NHL Closer is written by the five aspiring television writers from Melt Your Face Off. When not huffing toner, they can be found desperately trying to get a pilot episode green-lighted for their action adventure series, Puck Force Five - Hockey Bloggers By Day, Crime Fighters/Lady-Killers By Night.
Well, hello there. A fine Friday it is, wouldn't you agree? MYFO is here to help you wrap-up your work week - or for those of you that are underemployed, to remind you to bring up all the dirty dishes to Ma (she's been asking you to do so all week) — with a recap from an exciting night of NHL action.
Jaromir Jagr Will Have His Revenge On Pittsburgh - At Least For One Night. Exorcising a a demon or two along the way while continuing his strong play in this series, Jagr book-ended the scoring for New York with a goal at 12:45 in the second period and an empty netter with 14 seconds left in the Rangers' 3-0 victory over the Penguins at Madison Square Garden, temporarily prolonging the series to a fifth game and avoiding a dreaded sweep.
On his first goal, Jagr ripped a shot past Marc-Andre Fleury and then took a solid hit up high from Brooks Orpik, leaving him laying face down on the ice for a spell before picking himself up, getting to the bench and returning to the ice for his next shift, much to the delight of the hometown fans.
Perhaps rallying around their fallen comrade, Sean Avery, out for the rest of the playoffs with a lacerated spleen (just in case you haven't heard), or stubbornly not willing to bend over and take it up the poopchute for the fourth game in a row, the Rangers put forth their best effort of the series.
G/O Media may get a commission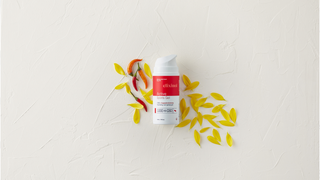 Henrik Lundqvist was spectacular in the net, stopping all 29 shots that came his way, including a penalty shot by Evgeni Malkin, after a stickless Dan Girardi had no choice but to drag him down on a breakaway after a nifty pass from Sidney Crosby. In one of the weaker penalty shots I have witnessed, Malkin, as if he were on a leisurely skate around the rink at Rockefeller Center, moseyed up the ice and flipped a weak wrister right into Lundqvist's body.
But perhaps the most appealing aspect of watching the game was seeing Versus temptress Chris Simpson, looking absolutely stunning in a dynamite leather jacket, covering the game from her customary ice-level location. If I had the honor to ask Chris one question after the broadcast, it would most certainly would have been: "When are you going to go do your little turn on the cat walk, Chris, on the catwalk, yeah on the catwalk. Do your little turn on the catwalk?" —Weed Against Speed
Colorado, Jo Ass Belongs to Johan. No Stastny. No Forsberg. No Smyth. The Avalanche were already severely shorthanded, and when Jose Theodore let in a squishy soft goal to Mikael Samuelsson early in the first, they were behind the 8 ball. Not that Avs fans weren't already begging to see Peter Budaj start this game or anything. Tomas Holmstrom set the tone early, with a trademark bump on Theodore, and then added a goal. By the time Johan Franzen converted a pretty give-and-go with Val Filppula near the end of the first, it was all over but the crying—and the Franzen Show.
The Red Wings franchise record for goals in a playoff series had been held by Gordie Howe, with 8. You'll notice my use of the past tense — that's a little journalistic device we call foreshadowing. Franzen added two more goals in the second period (off Budaj, who failed miserably to stop the bleeding) for a hat trick, and a total of nine goals in the series. The four-game series. To call Franzen hot would make a mockery of other allegedly hot things, like lava and the center of stars.
Unlike the Stars and Penguins, who failed to close out 3-0 series, the Red Wings Were Not Fucking Around. I don't know if the Avs closed their eyes and thought of England during their ass-raping, or took Bobby Knight's advice and laid back and enjoyed it, but they were certainly helpless to stop it. Henrik Zetterberg added a couple of goals and some assists. The final score was 8-2, but frankly it could have been worse. A funny and profoundly disturbing thing started to happen to me while watching this game. As a card-carrying member of the Red Wings Suck Club, it took me a while to identify the sensation. I ... started to sort of admire, or at least grudgingly appreciate, the artistry, intensity and ruthless efficiency on display. I think I'm going to be sick. —LeNoceur

Puckdumps
* Be sure to get over and vote in the Finals of the Mike Lange Tournament of Quotes. If it were the Jessica Lange Tournament of Quotes, I would vote for whatever the hell she was saying in this scene. [Going Five Hole]
* That Wyshynski fellow has unearthed the official-unofficial hip hop video of the Montreal Canadiens. I have but one question after watching the video: do they not have Dungeons & Dragons in Canada? [Yahoo! Sports NHL Experts Blog]
* Eric McErlain discusses the coverage by the New York Daily News of the hospitalization of Sean Avery and the subsequent cover-up of their original report. It's important to get your facts straight before filing a report - just like The Weekly World News always does when a new Bat Boy story surfaces. Sheesh. [NHL Fanhouse]
To wrap up the week as well as today's Closer, a YouTube classic: "kids hockey fight". Somehow, the System of a Down background music is oddly fitting.