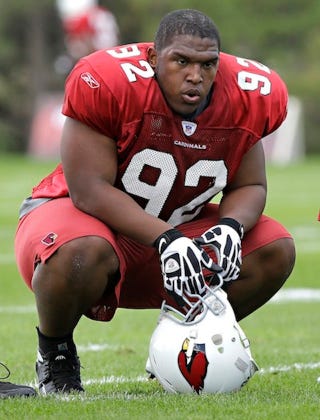 Cardinals defensive tackle Dan Williams will not play today against the Saints because his father was killed in a car crash this weekend while en route from Memphis to New Orleans to watch his son play.
Williams was not on the team's injury report on Friday, but Saturday night he had been listed as questionable because of an undisclosed family situation. This morning, the Cardinals announced the reason.
Williams's family lives in Memphis. His mother and sister were also in the vehicle and survived, according to Kent Somers of the Arizona Republic. No additional details of the crash have yet been made available.
Photo: Associated Press