FC Dallas lost to the Portland Timbers 3-1 Saturday night, but I'll be damned if Dallas coach Oscar Pareja didn't leave with the psychological edge after the game.
During the customary postgame handshake between coaches, Pareja didn't offer Portland coach Caleb Porter his hand. Instead, Pareja was waiting with a flaccid tissue. And it gets better! Let's let Porter take it away:
"I walked over to shake his hand and he had a tissue that he put over his nose and tried to hand me a tissue," [Porter] said in the postgame press conference. "So I thought it was very poor sportsmanship out of him [Pareja]. I never said one word to him the whole game and he obviously wasn't happy with the loss.
He blew his nose with the tissue first! The disrespect! Why can't more coaches come up with these kind of creative, savage taunts for their colleagues?
Porter tried to play it cool during the incident with a clichéd "scoreboard" mention, but by then it was too late. If Porter is going to coach with that ridiculous scarf on, he's got to come with more heat than that. The Timbers may have won, but their coach has to take the L.
G/O Media may get a commission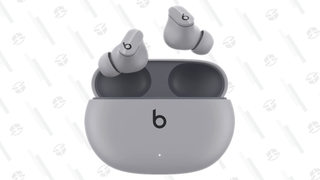 [MLS]