There was an awkward double-booking in Berlin two weeks ago: the host city for the 2011 Women's World Cup had promised use of Brandenburg Gate — located in the city center — on Saturday, June 25, to both FIFA organizers and to the annual gay pride parade. If you know anything about FIFA's tolerance for homosexuals, then you know that this does not make for a happy union.
Surprisingly, though, the two groups almost negotiated a deal, and FIFA almost came out to denounce homophobia and recognize it as a form of discrimination for the first time since Blatter elected himself unofficial president of everything. The Daily Beast reports that Robert Kastl, the organizer for Berlin's gay pride parade, wrote a letter to Sepp Blatter "half-jokingly and not even expecting a response... offering to reroute the parade if FIFA would agree to issue a public denunciation of homophobia." For a moment, Zurich agreed to the negotiation:
Hoping to win the coveted space without a public brawl, World Cup officials gave in to most of Kastl's demands, with the backing of FIFA headquarters in Zurich. According to people directly involved in the negotiations, including Kastl, a Berlin city official, and two World Cup organizers, the two sides reached agreement that FIFA would not only explicitly denounce homophobia with a first-ever official statement from Zurich, but the federation would also include sexual orientation in its anti-discrimination campaign and would advertise the fact on a field-side billboard in Berlin's Olympic Stadium during the opening game.
The decision might actually have signaled a real change for the organization, which lauds itself for progressive stances on other issues affecting the sport worldwide, but which opts out of others — specifically this one.
But Zurich changed its mind:
They had hoped to attract blockbuster stars like Pink or Beyoncé, but by early spring hadn't signed up any big-name talent. No longer needing the Brandenburg Gate as a backdrop, the federation backed away from its commitments.
G/O Media may get a commission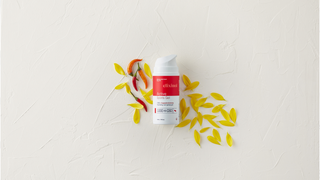 And so a near watershed moment for the sport is replaced with another: This must mark the first time in history that Pink or Beyoncé put a damper on a gay pride parade.
How FIFA Outgrew Homophobia — Almost [The Daily Beast]