When we recorded this Deadcast, Sacha Baron Cohen's Who Is America had yet to premiere. To the extent that we or our extra-lanky returning guest Patrick Redford knew anything about the show, it was through a series of brief promotional videos in which Cohen himself didn't even appear, although it seemed safe to assume that it was Cohen's off-camera voice plaintively asking Dick Cheney to "sign my waterboard kit."
It being July and this being a Very Special Funbag Episode, those few seconds were absolutely enough to send this episode off in the direction of the long-threatened All-Borat Voice Deadcast. It didn't get far, thankfully—it turns out that neither Drew nor I do an especially good Borat imitation—but we'll probably return to Who Is America once Drew gets back from vacation. (My review after one episode: The gunfucking Israeli maniac character that Cohen created for the show is hilarious—just his ridiculous swaggering walk alone had me laughing—and just about all the material that comes from that is bracing, funny, and deeply dark, but the other characters all look like some version of Fat Bastard and aren't very funny. The show worked a lot better and seemed more focused when it focused on revealing how feckless and cynical and generally disgusting powerful people can be; it worked less well when Cohen tried to gross out normies and dopes.)
Once the All-Borat threat subsided, it was time to open the Funbag and get to work. As always, you inspired us with questions about Trump, Al Davis, farting athletes, and much, much more. Also, you gave Drew the chance to do his Crypt Keeper imitation.
There's more, of course—a frank discussion of the most unpleasant words in the English language, a brief tribute to The Jerky Boys (somehow) and some mourning for the prank-calling days of yore, and a great deal of high-summer punchiness. Drew will return from Maine next week, dripping with drawn butter and looking like a bronzed god. We will discuss the issues of the day with a vigor that will be truly terrible to behold. There will probably be some Borat voice shit in that as well.
G/O Media may get a commission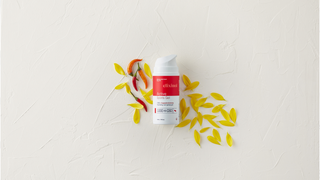 You can also listen at iHeart Radio, Stitcher, Spotify, NPR One, Apple Podcasts, or GooglePlay. And don't forget to email us tips and/or general complaints at deadcast@deadspin.com. Have fun out there.