Pushed to the edge of elimination, the Blackhawks haven't gotten much from their best goalscorers—and the Blues have. Patrick Kane, the NHL's regular-season points leader, hadn't found the back of the net through the first four games. Or through three periods of last night's game. Or in the first overtime.
"I don't think I was very good in that first overtime," Kane said, "or very good at all tonight. It's one of those things I tried to tell myself just to get confidence going into that fifth period and try to make some plays."
Kane scored one hell of a goal 3:07 into the second overtime to give the Blackhawks a 4-3 win and send the series back to Chicago, with St. Louis still up 3-2.
Kane was everywhere on that last shift, carrying the puck in, going for an unsuccessful wraparound, weaving around and through three Blues skaters before putting a stiff little shot off of Brian Elliott's leg pad, then circling around behind the net to corral the loose puck and slot home a little backhander. Game.
"He's a clutch player. Obviously he's a great player," coach Joel Quenneville said. "Not a lot of guys can do what he does — a couple of those spin moves tonight were dangerous and he stuck with it on the other side of the net. You have to give him credit. He's special and he's special with everything on the line as well."
G/O Media may get a commission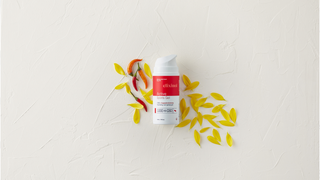 Elliott was furious, believing he had been interfered with (he wasn't). The Blues were disappointed after having fought back from a two-goal deficit in the third. But defenseman Alex Pietrangelo was sanguine about it all: "It's going to be fun to win it in Chicago."
Well, we'll see. But the first-round series that came with the best built-in storyline just got significantly more dramatic.
---
As an aside, I cannot agree more with Blackhawks analyst Pat Foley, who complained on the air about the late start times of playoff games, especially for Western Conference teams playing in the Central Time Zone. (It's why Red Wings fans want to murder you if you ever suggest they should be realigned back out west.)
Last night's game started at 8:30 local time for fans in Chicago and St. Louis, and thanks to the overtimes, did not wrap up until four hours later. The NHL wants to grow its product? Maybe put it on when everybody can see it.