Jim McElwain says he regrets tearing into junior RB Kelvin Taylor on the sideline after Taylor drew a penalty for a "throat slash" touchdown celebration gesture late in Florida's 31-24 win over East Carolina on Saturday, saying he's already heard from his 94-year-old mother that it wasn't right.
Audio captured McElwain yelling, "Look at me! Don't look down! Fucking be a man! You fucking let your team down."
Taylor, the son of former NFL RB Fred Taylor (known to do the throat slash himself), apparently had no hard feelings.
But at a press conference today, McElwain admitted he let his emotions get the best of him and made a bad scene.
"Absolutely. Yeah, I do (regret it)," McElwain said Monday. "I'm by no means perfect and I do know our players know how much I care about them. At the end of it, it also was a hug in learning from it.
"Yeah, I definitely did (learn from it). I'm pretty passionate about what we do. There's no doubt about it. I'm not proud about it and neither is my mother. … 94 years old and I got an earful from her too. Rightfully so."
G/O Media may get a commission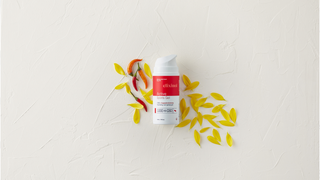 In a radio appearance, Fred Taylor took minor issue with McElwain's challenge to Kelvin Taylor's manhood, but said his son screwed up.
"I don't think he should test his manhood," Taylor said. "I think it was a little bit extensive, a little bit much. They'll figure it out. Either my son is going to fall to it, or he's going to use it as motivation, as I told him, and go out and play some real ball.

"I thought it was a little of an overreaction, but I do understand coaching. [My son] got caught up in a celebration that his old man used to do. I throat-slashed many times. I've even gotten fined for it. But he understands that he made, as coach called it, a selfish act."
Fred Taylor was less understanding of McElwain's announcement that Kelvin Taylor has been demoted to No. 3 on the Gators' depth chart.