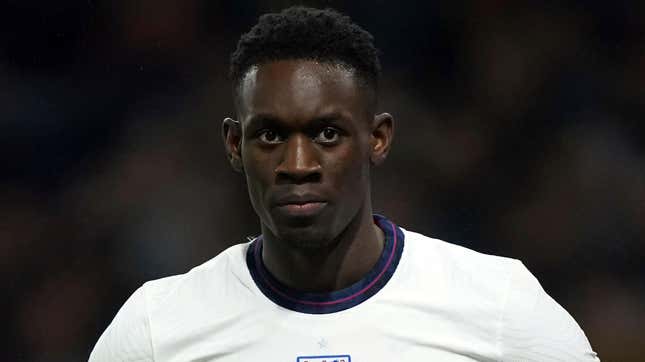 When I was growing up, it was understood that the Chicago Cubs would never have a third baseman. Or center fielder as well, but the third base gap was the more hallowed one because it followed Ron Santo. There was no universally beloved centerfielder whose legacy the team could never tread upon and thus trotted out a series of morons and fuckarounds to stand somewhere near the hot corner and do their best to not fall down (mostly failing). For a minute there, Kris Bryant, and Dexter Fowler filled those gaps, but we're basically back to where we started.
France or Argentina? Who wins the FIFA World Cup? | Agree to Disagree
Same goes for a Bears QB. We just were raised knowing that there would always be a black hole of despair (as opposed to a black hole of joy? DON'T MAKE THOSE JOKES). It's not exclusive to Chicago obviously. Jets QB, Leafs goalie, Knicks…well, the Knicks. There are just certain positions on certain teams that will always be a toxic waste site.
The most recent one has been the No. 9 for the USMNT. The men's side would never have an Alex Morgan, a pivot figure that it could always count on to find a goal, whether the team was playing well, or not. It didn't really matter that very few international teams actually come with a dependable, consistent central striker. Spain doesn't have one, Germany doesn't, the Dutch questionably don't, Brazil doesn't really, nor does World Cup champion Argentina. It's a hard thing to find.
But the US, well, they've never really had one. We romanticize Jozy Altidore because he was an automatic choice, but we all remember what it was like when he was actually lining up for the national team, and all of us asking, "Wouldn't it be great if he were better?" He also has no World Cup goals to his name. His most important goal for the national team was probably against Spain in the Confederations Cup in 2009, and that's a tournament that doesn't even exist anymore.
Since then, we've talked ourselves into Bobby Wood or Eddie Johnson (it's still fun to sing "We're gonna score with our Johnson!" though) or Aron Johannsson or Jesus Ferreira or worse, somehow. We let flashes from Ricardo Pepi or Daryl Dike convince us that more was to come. We let Josh Sargent's competent and industrious but hardly lethal performances in Qatar woo us that there could be something down the road. We deluded ourselves that Haji Wright's stats in Turkey were meaningful. We clawed and flailed in the dark, and whatever we touched must've been the answer.
No more. We think. Probably. Like, there's a good chance.
Folarin Balogun has officially switched his national team allegiance from England to the US. He'll almost be certainly suiting up for the USMNT in their Nations League semifinal against Mexico come June. If he isn't, then the entire program really should be shut down.
What we do know is that Balogun is the most accomplished striker that will put on the shirt, and it's not really close.
No Yank striker has ever piled up 20 goals in a top-five European league. Altidore had a bonanza in Holland, but everyone has a bonanza in Holland. So did Johannsson. Balogun is sitting on 19 goals in Ligue 1 in France, and for a mid-table team. 19 goals in 34 games for Reims, who are in 11th. He's an Arsenal player on loan and could rejoin the Gunners next year to back up the pretty fragile Gabriel Jesus. Or he might replace Christopher Nkunku at Leipzig and play more.
The underlying numbers are promising too. Balogun is top five in France in both shots per 90 and shots on target per 90. He gets in the right spots a lot. Perhaps a little worrying, he's actually under his expected goals. The shots he's getting suggest he should have scored 18 non-penalty goals, and he's scored 13. Also, he does have six penalties padding the stats a bit. But he's also 21, playing regularly on the top level for the first time. And either way, the US have never had a striker piling up the xG in a top-five league either.
Natural fit
He fits into the USMNT current profile perfectly as well. He has blinding pace and wants to get in behind, and it's not like this US team is stringing together 30-pass moves to score. They want to be direct, they want to play on the break and have a striker who threatens to open up space for Pulisic, Weah, Musah, and McKennie underneath. Balogun checks those boxes.
He's also of the age of the rest of the squad that can grow together, and was another smitten by the culture of the USMNT that seduced Musah, and Sergino Dest. It's encouraging that this kind of thing can continue without Gregg Berhalter, which was his biggest strength. There is something permanent there now.
Yeah, caveats. Of course there are and fuck you for bringing it up. He only has one season at the top level. He misses a few chances. He's choosing the US because he'll walk straight into the starting lineup and will play in the next Copa America and World Cup, no questions asked, instead of waiting for a Harry Kane decline, and fighting through other competition to play for England. It happens. He doesn't really link up play. He doesn't press much.
What the fuck ever. He knows where the goal is. He knows how to find the spots to score. It's still the game's greatest currency. Or would you prefer to watch Ferreira continue to wander around midfield with his Mr. Bill-like touch? Thought so.
Follow Sam on Twitter @Felsgate for more Luca de la Torre fandom.