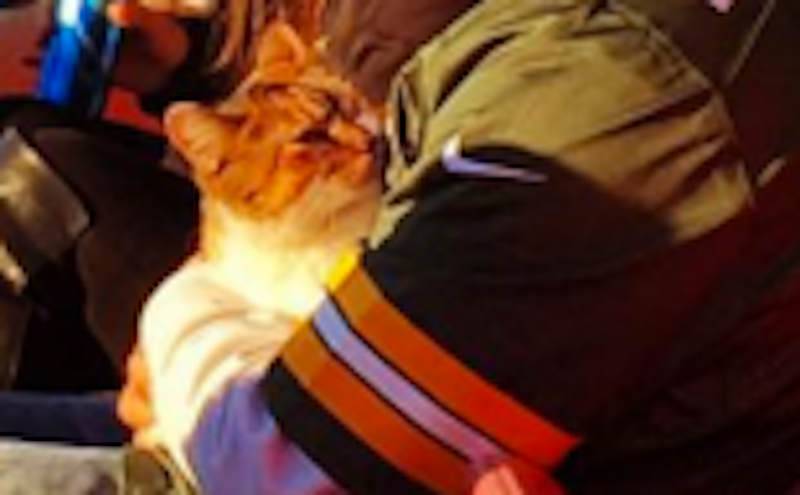 Yesterday, some dude in a Packers jersey was caught holding a cat while watching the Chiefs play at Arrowhead Stadium.
How'd that dang cat get into the stadium? Fortunately for those who are curious, a few people went looking for answers. The good folks at Arrowhead Pride reached out to the guy who originally posted the photo of Football Cat:
But wait! Another story emerges, from Yahoo's Jay Busbee:
We've heard from a fan at the stadium: "I talked to the guy at the game. He said he brought it in under his jacket he was wearing. Like most stadiums when it's cold out, they aren't patting you down and strip-searching you. People routinely sneak alcohol, and many other things, in undetected." So there you have it. Heck of a gamble by the cat owner, but good news for the cat, which of course wouldn't show up in a metal detector.
Damn. Will we ever get any answers in this mixed-up world?
Update: The Football Cat mystery has been solved!
At last, the truth.
[Arrowhead Pride | Yahoo]