St. Patrick's Day really snuck up on us this year, huh? By "us," I really mean "me," but I bet you're not as far along in your holiday knitting as you'd like, either. Depending on where you live, this could be due to this year's endless winter—which, bad news, will also be next year's endless winter, because that's how endlessness works—or just the fact that Tuesday is a very dumb day for a drinking holiday.
Booze publicists can usually be counted on to keep me abreast of all upcoming holidays (both real and imagined), but unless the emails started preposterously early and I deleted them all unread in January, I've fallen off the green-drink-pushers' radar. There are worse things to fall off—Midori's for teens, crème de menthe is for day-shift VFW barmaids, and Chartreuse is for drunks and poseurs—but this oversight nearly caused me to be derelict in my duty to advise all you handsome theme-drinkers on just how to get down this Paddy's Day, whenever the hell it is.
I realize it's officially Tuesday, but as discussed above, that's dumb. So if you're celebrating in properly exaggerated fashion, you're probably doing so this weekend. Chicago and Boston are having their parades on Saturday, and your town probably is, too, because you probably don't live in New York City (they're waiting till Tuesday), and though a lot of bloggers tend to forget this, the vast majority of planet Earth's human inhabitants do not live in New York City. Please, though, tell us more about the fucking bagels.
Anyhow, so you're going to drink all day Saturday, and good for you! But you don't want to drink Guinness all day. Guinness is good, for sure, and it's way lower in both alcohol and calories than you'd think (4.2 percent alcohol-by-volume, same as Bud Light; 126 calories, half as much as a big IPA, since a beer's calorie load correlates very closely to its alcohol percentage). But you don't need to be drinking a dozen doses of nitrogen-treated beer, friend. Besides, Guinness isn't really craft beer; it's owned by gigantic Diageo. And it's barely even Irish anymore, with breweries all around the world.
If you want real Irish craft beer in America, you don't have many options. Carlow Brewing Company, located in something called a Bagenalstown, which is likely in County Something or Other, debuted in 1998 as Ireland's first modern craft brewer, and today it's the biggest. They make O'Hara's beer, a reasonable volume of which is shipped overseas. My favorite O'Hara's is their excellent barrel-aged Leann Follain stout, but that's hard to find, and, at 8.1 percent ABV, ill-suited to day-drinking.
G/O Media may get a commission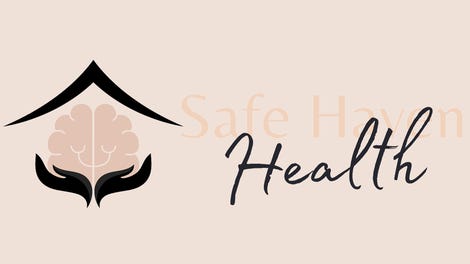 Addiction counseling
Safe Haven Health
For St. Patrick's Day purposes, then, I recommend sticking with O'Hara's Irish Red, which took a surprising second-place finish in last year's Drunkspin Irish beer ranking (behind Guinness Extra Stout, which isn't the stuff you always see on tap; that one's 6-percent booze and therefore not a great party beer). Red ales tend not to be critical darlings, because they're generally light on both hops and alcohol, and they don't taste like melted dark-chocolate ice cream. And in the United States, they're further tarnished by association with Killian's Irish Red, one of the worst Coors products but also the best-selling red ale in the country.
Red ales are built upon a base of malted barley that's more heavily kilned than pale ale and pilsner malts, but not nearly as roasted as the grain that goes in stouts and porters. Reds tend to be lightly hopped, so the predominant flavor comes from the semisweet, fruity malt. O'Hara's is the best version I've had.
This is what I wrote about it last year. It's still true.
Oh man, this is one hell of a beer. It smells like sweet fruit, maybe maraschino cherries or raspberries. It's bright and lively, with the fruit complemented by a touch of milk chocolate and honest caramel. The finish is dry and assertive for the style, with just enough hops to keep everything on the up and up. This is by far the best red ale I've had.
If you're looking for a real Irish beer this holiday season, O'Hara's Irish Red is a good way to go. It's easy and fun to drink, not too expensive (generally about the same price as Guinness), and not too hard to track down.
---
This is Drunkspin Daily, the Concourse's adequate source for booze news, reviews, and bullshit. We'll be highlighting a beer a day in this space; please leave suggestions below.
Will Gordon loves life and tolerates dissent. He lives in Cambridge, Mass., and some of his closest friends have met Certified Cicerones. Find him on Twitter @WillGordonAgain. Image by Jim Cooke.
The Concourse is Deadspin's home for culture/food/whatever coverage. Follow us on Twitter.