Cal Bowdler's NBA career probably hasn't gone like he hoped it would. After four years of college ball at Old Dominion, where he led the Colonial Athletic Association in rebounds and blocked shots in 1998 and 1999, Bowdler was selected by the Atlanta Hawks with the 17th overall pick in 1999. He rode the bench for three seasons before signing in Europe.
In June of 2012, Bowdler returned to the Hawks. But he wouldn't be playing for them, and he hadn't landed one of the cushy broadcasting or front-office gigs reserved for ex-jocks. Instead, he would be working in a standard ticket sales position.
Bowdler, one of the team's membership relationship consultants, has been slinging Hawks ticket packages on Twitter ever since. Well, until Monday, that is. Bowdler's been silent since. And it might have something to do with the recent tampering fiasco that the Hawks have found themselves in.
On Tuesday, the Atlanta Journal Constitution reported that the Hawks may have violated the NBA's anti-tampering policy—which bars teams from directly or indirectly wooing players who are under contract with other teams—when a letter sent to fans stated that the Hawks were in pursuit of soon-to-be-free-agents Chris Paul and Dwight Howard. From the AJC:
The letter, obtained by The Atlanta Journal-Constitution, was sent via email by a member of the ticket-sales department. It was on team letterhead and headlined "Hot New Player news: Chris Paul and Dwight Howard." It began with the statement: "The buzz around our offseason is more than heating up. With massive cap space, 4 draft picks, and free agency rapidly approaching, we sit in the best position in the NBA. Player interest is skyrocketing as the possibilities of landing Chris Paul & Dwight Howard become more and more of a reality."
G/O Media may get a commission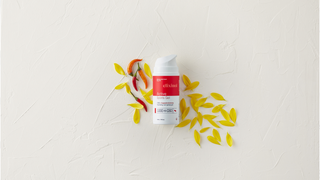 It was, it seems, old Cal Bowdler who sent that letter. A tipster, who received the letter in question via email, sent us this very sad screenshot:
Aw, man, poor Cal Bowdler. We tried to reach him at his office, but it went to voice mail. We really hope Bowdler hasn't been fired. But, you know, getting away from the Atlanta Hawks might not be the worst thing.