Jerome "J.K." Schaffer, a former football player for the Cincinnati Bearcats and Bengals, was arrested in Ohio Sunday after allegedly assaulting a man and exposing himself outside of a church.
Schaffer, who was charged with assault, breaking and entering, and public indecency, is being held at Butler County Jail. According to WCPO, Schaffer attacked a 61-year-old man and fled to a nearby church:
Attendees of Book of Acts Tabernacle in Hamilton spotted Schaffer lying down in the church's parking lot Sunday morning, according to church founder Lois Kidd.

Her nephew, Chad Pace, said he approached Schaffer, which caused him to stand up and expose himself. Pace said Schaffer also asked to borrow his car, but he refused.

"He looked very sweaty and red and very just aggravated, so I said, 'Are you alright?' He got down like a frog, put his rear on his heels and said, 'I've never been better,'" Pace said. "The state that this man was in was nothing I could ever see (as) something that just comes out of you out of an emotion."

Pace said he was worried for the safety of his son. He said he got out of the way while Schaffer continued into the building and started to jump on chairs and talk to employees.

"So then (Schaffer) went into the church and went into the sanctuary and he said, 'I just beat up a guy really bad and I want to repent,'" Kidd said.
The 26-year-old's bizarre behavior continued while he was being arraigned through a video conference. Schaffer said that it was "the best day of my life," but wasn't able to finish his thought, because the court cut the feed.
Schaffer last played for the Bengals in 2014. He was cut, cleared waivers, and placed on the injured reserve list during the preseason due to "multiple concussions."

G/O Media may get a commission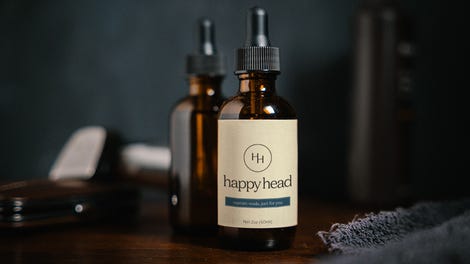 [WCPO]