Yesterday, the Oregonian's Jason Quick announced he'd be leaving the Blazers gig after 13 years to cover Oregon football. He then gave a fascinating, brutally honest interview to Ben Golliver of Blazer's Edge. If you've ever wanted to know what a burned-out reporter sounds like, here you go.
On why he had previously asked to be taken off the Blazers beat:
"I think I just lost faith in a lot of the NBA. I've seen a lot of bullshit. From putting your heart and soul into a player and believing him when he talks about kissing his kids at night and all that, then you write that, and the next road trip you see him with somebody that's not his wife, basically getting it on. That's disheartening to me. There's a lot of times where you hear a bunch of bullshit from these guys, it's hard to believe anything...I've seen how money changes players, changes their attitudes, so I think over time it eroded the goodwill that I had, pursuing stories because you want to believe what you're writing, you know? There's just too many instances where I would buy into it and down the road realize it was all bullshit."
(Sort of curious that'd he'd place that much trust in players, or even want to, no? That reads more like something you'd expect from a fan, not a reporter.)
Also a reason to get off the beat? The readers:
"The fans too. They piss me off. I feel like I get so much unwarranted shit. A lot of this stuff, I can't say where I'm getting it from. Just trust me. I don't want to get into it. I feel like people don't understand this profession. A lot of times when you're writing stuff, you know it, you just can't reveal who it's coming from."
G/O Media may get a commission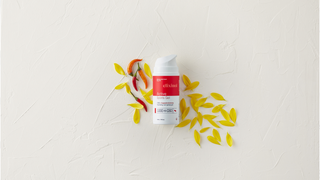 And how's the Ducks football beat been in the early going?
"[The access] sucks. It sucks. It's awful. It's horrid. On the Oregon beat, the kids are awesome. There hasn't been one guy that I've talked to that hasn't been engaging, well-spoken, polite. Every kid I've talked to I've been really, really impressed with. The coaches, on the other hand, I can't say the same. They're almost trying to be difficult. It's frustrating. It's obvious they have no respect for our profession."
Do go read the whole interview, because Quick is one of the best in the business and it's a complicated situation. But between the bridge-burning and the reveal of newsroom inside baseball, he sounds almost like a guy who wants to get fired and land somewhere that'll finally let him write a column.
Interview: The Oregonian's Jason Quick Discusses Leaving Blazers Beat, Reflects On Time Covering Team [Blazer's Edge]