Here's an interesting tidbit from Sports Business Journal's Eric Fisher, who was at the MLB owners' meeting in Atlanta last night.

So ex-ESPN president John Skipper is now using ex-Fox Sports executive Jamie Horowitz as a consultant for his new company DAZN. Not only that, the disgraced Horowitz seems to have been accepted back into the good graces of the president of his former company, Eric Shanks.
Jamie Horowitz? The guy who was fired from Fox Sports in July 2017 amid a sexual harassment investigation? The guy who was accused of trying to kiss one of his subordinates against her will? Per Sports Illustrated:
One woman who has worked in production at Fox Sports told Sports Illustrated on Monday that she spoke last week with HR officials for Fox Sports for more than an hour. She recounted a story of Horowitz attempting to kiss her at an offsite location last year. "I have been working in sports for a long time, and no one has ever been that bold with me," said the woman, who asked that her name not be used. "I saw him at Fox one day, and he said he wanted to catch up. He said we could meet up to talk. The hook was that he could get me more work. Fox HR called me last week. They asked about what had happened. I gave some details and then called back and gave more details. To Fox's credit they handled it quickly and really pro-active. They went out of their way to contact me."
G/O Media may get a commission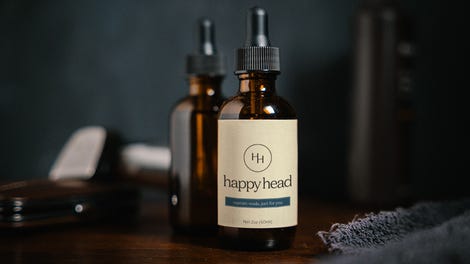 Horowitz's lawyer responded to that allegation by sending the following statement to SI:
The way he has been treated by Fox is appalling. At no point in his tenure was there any mention by his superiors or by human resources of any misconduct or an inability to adhere to professional conduct. Jamie was hired by Fox to do a job—a job that, until today, he has performed in an exemplary fashion. Any slanderous accusations to the contrary will be vigorously defended.
Why is John Skipper, supposed champion of women at ESPN, giving this guy, who hasn't explained, apologized, or taken any responsibility whatsoever for his alleged actions (and who, by the way, sucked at his job), another shot? I asked him. He sent my request to a DAZN spokesperson who told me he was too busy to answer the question due to DAZN announcing their big shiny new MLB deal today, but that he would touch base tomorrow. I will update the story when I receive his comment.

Why was Fox Sports president Eric Shanks palling around with the guy his company fired during a sexual harassment investigation less than two years ago? I asked him. A Fox Sports spokeswoman said, "We have no comment." Then, unprompted by any communication to Horowitz, I received a letter from Horowitz's lawyer Patricia Glaser (who also represented Harvey Weinstein) threatening legal action if Deadspin published anything "defamatory."
"I would like to remind you that Mr. Horowitz has never assaulted anyone and any allegation to the contrary is libelous and defamatory."
I received a similar letter from Horowitz's attorneys earlier this year while trying to report out some other leads about his behavior at Fox Sports.
It's no surprise Jamie Horowitz wants to get back to his old life. One where he gets a big office and the accompanying power. Horowitz might finagle some soft-focus profile with a friendly reporter, and maybe even gesture vaguely to his "mistakes" without taking accountability. He might get more cushy consulting gigs, like the one at DAZN. Before long, he might even be back in some executive position. If the last few months have taught us anything, it's that powerful men who briefly lost their status during the #MeToo movement, will, for the most part, bounce right back.
Know anything we should know? Contact the writer at laura.wagner@deadspin.com or through SecureDrop for extra security.