LOS ANGELES—On Nov. 5, ESPN Senior VP Joan Lynch woke up in her home to find a front tire of her vehicle slashed. This is notable for two reasons. The first is that Lynch lives in the Pacific Palisades, which is not the sort of neighborhood where one gets one's tires slashed. The Palisades is west of Brentwood; it's a ritzy, tree-smothered enclave inhabited by celebrities and money both old and new. Even the mailboxes here look expensive. The second reason is that Lynch is the woman being sued by ESPN Senior VP Keith Clinkscales, who believes she is the source who told us, among other things, that Clinkscales had once masturbated in front of sideline reporter Erin Andrews.
Lynch filed a police report, which made its way to a Patch.com crime blotter late last week. This incident happened less than 48 hours after we published our story about Clinkscales. ESPN has said it's not responding to the suit but that it does take the jerk-off and abuse claims about Clinkscales "very seriously." How seriously depends on what happens next. We're told that Lynch is in the process of retaining Nathan Goldberg, a merciless attorney who specializes in employment law and who is a partner of notorious sexual-discrimination press-conferencer Gloria Allred's firm. According to two sources close to ESPN, the prospect of an expensive lawsuit involving both ESPN's superstar on-air talent (Erin Andrews, Sage Steele) and high-ranking executives (John Skipper, John Walsh) has many people at the network "shitting themselves."
I was in Los Angeles last week, and I went to see Lynch's home firsthand. I'd been told that Lynch and her husband had fled Los Angeles after the vandalism incident. It was a little past 3 p.m., and the neighborhood was nursing-home-quiet. There were no cars buzzing up and down Napoli Drive. I walked up to Lynch's house to get a photo. Just beyond the gate, a little to the left of the driveway, amid the plush landscaping, sat a large radial tire.
G/O Media may get a commission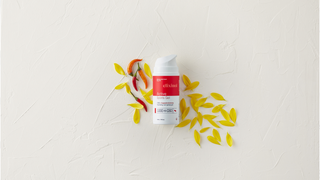 We asked LAPD reps if they were planning to investigate the incident. We haven't heard back.
ESPN has had its share of embarrassing legal entanglements in recent years. But this corporate melodrama with Lynch and Clinkscales and the dissolution of its Content Development department is different from all those cases—and potentially much worse. For one thing, Gloria Allred is involved, and Allred, a source tells us, is no stranger to Bristol. This source says that Allred's firm has handled several incidents involving ESPN employees in the past, including one featuring a current high-level ESPN executive that was settled out of court. Allred, now tied up with one of Herman Cain's accusers, did not respond to our request for comment about her past dealings with ESPN.
We hear that Clinkscales is being pressured to drop his suit against Lynch, both for his own sake and for the sake of some of the other individuals named within. After all, no one in Bristol wants ESPN's top talent being deposed about a former executive's masturbating on an airplane. Clinkscales's cantankerous lawyer, Judd Burstein, who filed the suit before our story even ran, says the suit is still pending.
For now, Bristol worries and waits.