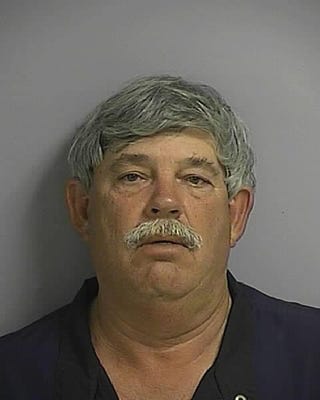 Steve Thomas, who's played 78 tournaments on the PGA and Champions Tours (though none since 2010), was among 40 people arrested in an Osceola County (Fla.) Sheriff's Office sting operation. "Operation Red Cheeks" set Thomas up to believe he was negotiating for sex with a minor.
His arrest affidavit states Thomas thought he was chatting with a woman about sex with her 13-year-old daughter. He agreed to meet the teen for sex, deputies say, and sent photos of himself golfing.

Investigators searched Thomas' sport utility vehicle after his arrest, the affidavit states, finding three condoms, two packages of chocolate pudding and a bottle of honey. Deputies say he confessed.