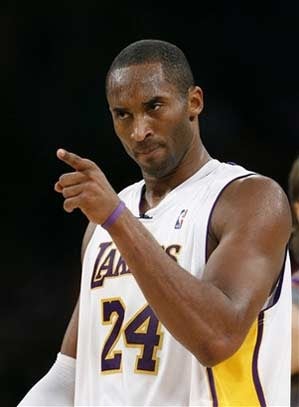 We're looking at every NBA Playoff series through the eyes of Free Darko. Here's Free Darko's look at the NBA Finals matchup between the Los Angeles Lakers and the Boston Celtics. Your author is Bethlehem Shoals.
So we've got our Celtics/Lakers finals, the great window to the past opening up, and skeptics griping about a rigged playoffs. It's Kobe proving he can win without Shaq, and Kevin Garnett looking for that ring to make whole his Hall of Fame career. The ratings will be through the ceiling, which delights Stern and bolsters paranoia, and the level of competition will be high. Those looking to bitch about unfairness get exactly what they want, as do those in favor of big names and entrenched storylines.
Still, this has got to be one of the most misunderstood matchups since disinformation and basketball first came together on the snowy streets of Buffalo in 1973.
I'll be shocked if this hasn't been said already, but where exactly is the fix? Boston and Los Angeles rolled through the regular season and were seeded first in their respective conferences. Unless the entire 82 games, and the key trades that transformed these ailing giants, were also orchestrated in the shadows, here the two best teams made it to the final bracket. Not exactly consistent with the topsy-turvy logic we like prevailing in our postseasons — in March Madness, or the NFL playoffs, a lack of unpredictability is seen as unsettling, false.
Yet after weeks of seven-game series, why wouldn't you expect to see these two standing? I know, Barry was sort of robbed, but so was Fisher on the play before. A team shouldn't ever count on human error falling their way to put them over the top in the playoffs.
What's more, if this whole show had been manipulated from start to finish to stoke ratings and benefit the league's marketing plan, why have we had a ceaseless slog of seven-game battles where the home team won every team, often by a wide margin? Fuck going back to the five-game opening round; 2007-08 made a convincing case for skipping straight to game seven. Still, you couldn't have given fans less incentive to watch games if you'd wanted to. God himself could not have devised a bigger deterrent, one that die-hards — those who can usually be counted on no matter what — were especially aware of. It's telling that the Lakers broke this mold, and the Celtics showed signs in the conference finals.
And then there's the Kobe vs. Garnett battles of the narratives, each supposedly needing more than life itself to capture the crown and validate their respective careers. Kobe's already cheerfully brushing off the questions about how sweet it is to win solo; it's bad PR for him to even go there, but more fairly, his MVP campaign was about bringing a team up with him. In a way, that was more of a moral victory than supreme gunner KB24, sans Shaq champion, would ever have been.
Certainly, this has boosted his stock, his likeability quotient, and quieted some doubters in a way that an Iverson-ian run to the finish line never would have. Not to say that Bryant isn't driven to get this one, but he knows this team is young, and still growing. There's a foundation, and a future, here. When you hear him interviewed, there's a lightness there that speaks to both relief and patience — not traits we usually associate with the Mamba's strategic reserve of venom and power. The suspense level has already been tamped down.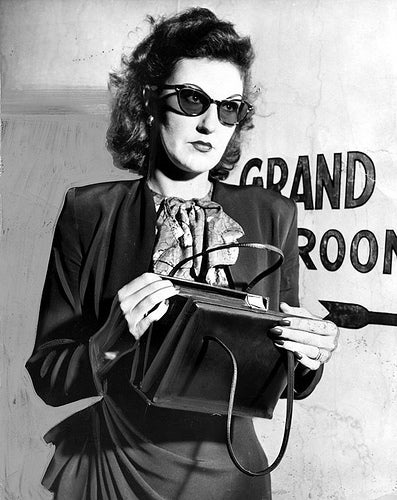 The Garnett hub-bub, I feel, is horribly misplaced. That's not just because I don't like what's happened to his game in Boston (go ahead, get stuck on that sentence), whether it's by design or the grace of old age and wisdom. KG has had some strong games this postseason, and we all know he changed the culture of the Celtics, and suddenly is a hair away from Bill Russell. But really, it's Paul Pierce who could suddenly have his entire career transformed by this Finals' outcome.
That over-emotive Rivers/Pierce embrace at the end of game six told you everything you need to know about the real energy here. Paul Pierce has been a Celtic forever. He's been through ups and downs, but no one's said that KG and Allen were brought on to let Pierce realize his inner dignity. He's a distant third on the sentimental pecking order, which is a complete and total injustice. As a whole, his career makes for great halftime material: Underrated on draft night, almost died from a stabbing, excelling with a relative lack of fanfare, suffered through some doldrums just as Garnett did, dealt with criticism, and now, is the real moral center of this series.
He should be the pride of the Celtics, and as a Los Angeles native, this series couldn't have higher stakes for him. Checks the stats; as Nate Jones reminded me, dude's always energized by playing in front of the city he still loves. Pierce is about to hijack these finals the way Tony Parker so often with the Spurs, making himself into the marquee name when there's a surefire Hall of Famer defining his legacy.
As much as Garnett wants that ring, or feels Green pride, no one sane thinks him any less than one of the Fifty Greatest. It's a slippery slope to handicap would've, could've, but Garnett's tenure in Minnesota is the definition of unassailable, brain-scrambling valor in the face of defeat. He's changed the way positions are thought of, shown a versatility at both ends of the floor that was hitherto unimaginable, brought on the high school revolution (great for any team or player smart about it), and done more for a bad team than any team ever. What's more, he did it in a way everyone can respect, carrying a team without ever fully embracing his role as the number one option, always elevating his cohorts.
The one lasting knock on Garnett, one that's reared its head throughout his career, is his lack of clutch-ness. Certainly, that's come up during these playoffs; KG shows up late just often enough to suggest he could do it more. Yet Garnett just isn't an indomitable scorer, especially not now, when the jump shot's become his main weapon. If the Celtics win, it's not going to be because KG suddenly learned to his game-winners. It would prove, as the Cassell/Sprewell team did with far less, that he's mortal and needs that supplement to turn a Garnett joint into a powerhouse. Kind of like Bill Russell.
Pierce, on the other hand, is that kind of fearless scorer. Always has been, without ever getting the recognition he deserved. And unless he explodes for 40, he's taken for granted on this team. It's all about Allen's slump, or Garnett's shooting late. Who bails them out every single time? Paul Pierce. And why? He's a vastly underrated force who, if he rides this wave of feeling and runs shit at home and away, could once and for all announce his worth to this franchise. A Celtics championship will add to Garnett's resume, complete it in the way it's always deserved. But it's not going to alter our sense of him (as a T-Mac ring would).
But for Pierce, it would insert him into that "greatest Celtics ever" conversation. He'll be the one who counterbalances the MVP, the one making shots down the stretch, and the guy with the ball in his hands when things matter most. No one will blame him if they lose. Hopefully, though, if Boston takes this one, Pierce will finally get his due. Even from those of us who have paid him lip service for years now.