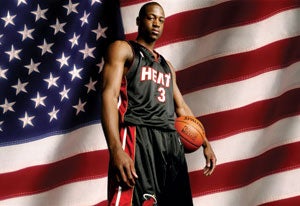 As established, we're dangerously close to the start of the NBA season, with all its drama storylines and sturm und drang and months of madness. To us, part of the beauty of the NBA is that its focus, while ultimately on the team, falls on the individual. The plight of one player becomes an epic tale in the shadow of Jordan; who is the real alpha dog? It's this source of expression and personal comedy/tragedy that makes the game so compelling. There's nowhere to hide out there.
No site captures this feel more than the great Free Darko, which we read like a doctor's chart every day during the NBA season. They understand the dichotomy between individual achievement and collective glory, and how those are not mutually exclusive. And they've got a way with letters too.
Therefore, we've asked them to look at the arcs of certain players going into this season, what 2006-07 means to them, their teams and their legacies. They'll be previewing a player a day, up to tipoff next Tuesday.
Today: Dwyane Wade. Your author is Dr. Lawyer IndianChief. His words are after the jump.
——————————————————————
In the 2005-06 season, Dwyane Wade crashed needlessly into TV cameras, skidded across hardwood floors and carried a collection of misfits, headcases and self-aggrandizers on his back on the way to winning the NBA championship. As Heat teammate Shaquille O'Neal showed true signs of aging, Wade played the role of the anti-Kobe, balancing late-game takeover skills with enough "aw shucks" shoulder shrugs and million-dollar smiles to grace the pages of magazines ranging from Esquire to GQ to People. Wade, as much as his 2003 draft counterpart, LeBron James, became the face of the New NBA last year, and in some ways even surpassed 'Bron-Bron in terms of giving Commissioner Stern a hard-on for purity: Wade (with high school sweetheart, Siohvaughn Funches) named his son Zaire Blessing, campaigned for Penguin Classics by pimping out Pride and Prejudice and was touted as proof of what the new NBA age limit could do for the league. Short of pulling out front row tickets to the latest Okayplayer concert, Wade played the perfect college graduate.
The problem with Dwyane Wade, as has been documented ad nauseam by the Freedarko brass, is that his excellence is boring. Furthermore, the dullness of 50-Most's game is a specialized case, as this boring-ness does not actually stem from a mundane repertoire of moves or a generally unintense on-court demeanor, but rather from a surplus of greatness, and to a certain degree, style. Wade's crossover dribbles and Spiderman dunks (of which we have seen a decent variety) have simply become tiresome, and he is in need of a personal Renaissance. Whereas Jordan reinvented himself with perfect tempo, chameleoning seamlessly from dunker to scorer to defensive stopper to world champion team leader to clutch-shot-maker, Wade is at an unfortunate point in his career, in which he has done too much all at once, and hasn't had a chance yet to traverse through such varying roles. Furthermore, we don't really know what he can do without Shaq garnering so much attention on the court. In Wade's Shaq-less rookie year, I would argue that he was an entirely different player altogether, and a more compelling one as well.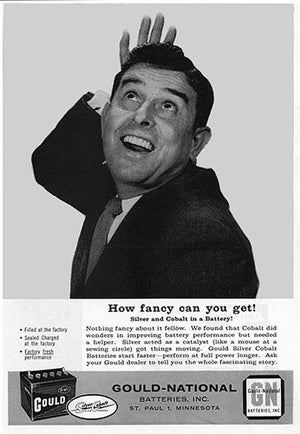 The intrigue surrounding Wade during his first year largely concerned the fact that so much ogling had been devoted to Lebron and Carmelo, despite Wade putting on equally promising display of talent and advancing further into the playoffs than either 'Bron or 'Melo. Until the playoffs, even Bosh and Darko had more buzz surrounding them. Something about the Wade-Butler-Odom combo taking form in South Beach was so refreshing — a bizarro "Big 3," with each player playing slightly out of position, and possessing the capability of pulling off any move, from a huge rejection to a three-pointer, at any point in the game. Whatever luster existed surrounding this promising trio of stylistic geniuses, Wade seemed to lose with the arrival of Shaq, and then Riley. Wade went from enigmatic, to simply expected to win it all. And when he did indeed win it all last year, none were too shocked. The largest question surrounding Wade, then, is: Can he intrigue us again? Can he surprise us and show us there is more to his player persona than "he who was groomed to win the championship?"
In order to fulfill this plea, Wade must exhibit a hunger like never before and win the whole damn thing all over again. Shaq and Riles, despite their lip service about repeating, have now solidified their legends by proving they can win "wherever they go." White Chocolate and 'Toine are now off-the-hook as career egotistical fuck-ups, and Glove and Zo are now redeemed, shedding the label of guys who were always great but never won the "big one." This general sense of complacency across the board is what will make Wade's job so difficult and will serve as the true test of his hunger. That is, the question that should be asked: Can Wade overcome his own teammates to inspire them to defend their title? We haven't seen a repeat champion since 2002, and no one seems overly inclined to pick the Heat to win again. Wade's task is monumental, but if he succeeds, he can recapture that element of surprise that made him such a delight to watch three years ago.
Aside from 50-Most's will to win, the greater worry concerns his physical sturdiness. \No player has played more games over the past three years than Dwyane Wade. From a second-round playoffs exit in 2004, to the ill-fated Athens Olympics, to a Eastern Conference Finals strained rib muscle in 2005, to going all the way in 2006, to voluntarily participating in the ESPN's nationalistic propaganda-laden reality series, Team U.S. "K," Wade has to be exhausted. The guy has constantly seemed to battle various bumps and bruises in his first three seasons, and if he keeps doing the fall-to-the-floor routine, he is destined for severe durability problems. Given that so much of his game relies on sheer athleticism, it will be interesting to see if fatigue affects D-Wade at all, in his quest for another title. If Wade succeeds, then you can call me a believer; and if not, I hope he at least cultivates some new flashes of brilliance, to convey the same spontaneity he showed as the J.O.-posterizing, undersized off-guard out of low-profile-Marquette we saw three years ago.