This is not new; from the moment Qatar was named the 2022 World Cup hosts, allegations have been made that FIFA committee members had accepted millions of dollars in bribes to make it happen. Some of those executives were even banned or quit in disgrace! So it's not outside the realm of probability.
The latest claims come from this week's edition of respected magazine France Football, and they seem to imply UEFA head Michel Platini was pressured to switch his vote from the United States to Qatar.
The "evidence" is of the isn't that curious? sort rather than a hard paper trail. Platini, the magazine reports, attended a dinner with then-French President Nicolas Sarkozy, Qatar's crown prince, and a representative of French club Paris Saint-Germain. This "secret meeting" was held nine days before the World Cup vote. Here are the dots, which you're asked to connect: PSG, Sarkozy's favorite team, was sold to the Qatar Investment Authority, overseen by the crown prince. Platini's son was hired by the Qatar Investment Authority. Al Jazeera, owned by the Qatar royal family, launched a sports network that now owns broadcast rights to the French League and UEFA tournaments.
There is some actual evidence to back up France Football's general claims of bribery. An internal email from FIFA secretary-general Jerome Valcke saying that Qatar "bought the 2022 World Cup". A former employee on the Qatar bid says two African executives, including African Confederation President Issa Hayatou, were bought off in exchange for their votes. Former FIFA media chief Guido Tognoni says bribery was rampant.
Naturally, everyone involved denies the allegations. Said Platini:
"President Sarkozy would never have asked me to vote for Qatar 2022 because he knows that I'm my own man. I made my choice with complete independence following a simple logic... opening up countries who have never organised major sporting events."
G/O Media may get a commission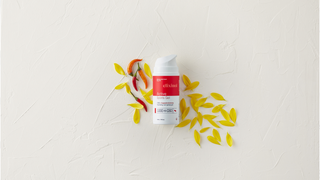 2022 is nearly a decade away—we're seriously running the risk of scandal fatigue. And we haven't even involved Sepp Blatter or Russia yet.