Florida State and Erica Kinsman, who accused Jameis Winston of raping her, have reached a settlement in her Title IX lawsuit, FSU and her lawyers announced today. USA Today reports that the lump sum, $950,000, is the "largest settlement for Title IX claims regarding indifference to a student's sexual assault." The university also will "make a five-year commitment to awareness, prevention and training programs," according to the report.
"I will always be disappointed that I had to leave the school I dreamed of attending since I was little," Kinsman said in a statement. "I am happy that FSU has committed to continue making changes in order to ensure a safer environment for all students."
In its press release FSU breaks down the settlement, saying $250,000 will go to Kinsman while $700,000 is for her attorneys' fees. (Kinsman's lawyer says the disbursement numbers put out by Florida State are "massively misstated"; a full explanation is in an update below.) The press release also includes several statements from university president John Thrasher about how FSU's main reason for settling was to save money. From his statement:
"Although we regret we will never be able to tell our full story in court, it is apparent that a trial many months from now would have left FSU fighting over the past rather than looking toward its very bright future."
In its statement, Florida State also fixates on the findings of a student code of conduct hearing, which found that Winston didn't violate the code as a result of Kinsman's allegations. But this lawsuit wasn't about that at all. This lawsuit was about Florida State's actions after finding out about Kinsman's accusation against their star quarterback. Kinsman's lawsuit claimed Florida State violated Title IX because the university, including coach Jimbo Fisher and senior associate athletics director Monk Bonasorte, knew she had identified Winston as her attacker in January 2013 but never told the school's Title IX coordinator until after her accusations were reported by TMZ—in November.
This lines up with the details Florida State put in an open letter to its supporters, which admitted that the athletic's department knew in January but "did not file a report with the University's Title IX administrator or the Office of Student Rights and Responsibilities."
G/O Media may get a commission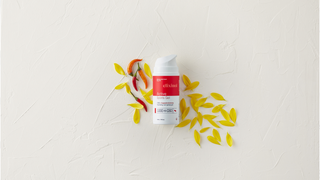 The settlement is separate from an ongoing federal Title IX investigation, as well as Kinsman's lawsuit against Winston, who has countersued her.
Update (6:15 p.m.): Kinsman's attorney, John Clune, said the $700,000 in fees and $250,000 for his client "in no way reflects the actual disbursement. The lawyers are not getting that kind of money." He said he couldn't say the actual amounts because of attorney-client privilege, and he wouldn't recommend Kinsman disclose it because of the high-profile nature of the lawsuit. But he did call FSU's estimate "massively misstated."
The settlement agreement between Kinsman and FSU does mention the $250,000 and $700,000 figures as the university's "assessment" of how it got to the amount its paying. But then the agreement says: "The Parties understand and agree that the foregoing representation does not necessarily reflect the actual allocation between Kinsman and her counsel." Here's how it looks in the settlement agreement, which Clune provided to me.
So why did FSU put that in there? I asked Clune if such estimates were common in settlement agreements. He said no, that he hadn't seen this before unless there was a set arrangement on how much everyone was getting paid and separate checks were being written, which isn't the case here.
"This was purely for PR purposes," he told me. "There is no legal reason for those numbers to be in there."
Image via Getty