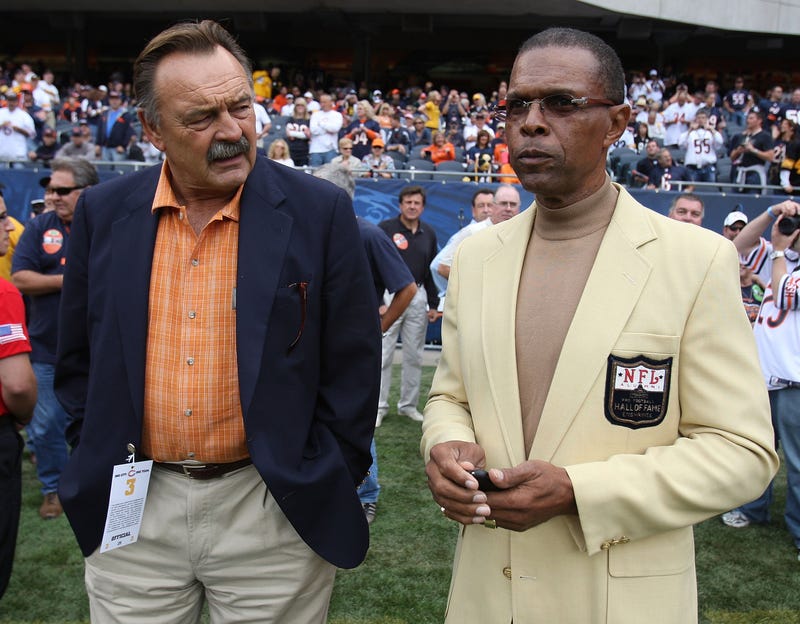 On Friday, a lawsuit was filed against the NFL under Gale Sayers's name, claiming that the league didn't properly treat his head injuries. One day later, Sayers said he would drop the case.
John Winters, Sayers's attorney, said that Sayers spoke to him on Tuesday and requested the lawsuit filing, but then asked Winters to withdraw the lawsuit Saturday.
More details from the Chicago Tribune:
"I had about one half of a concussion in all of the years that I played," said Sayers, whose seven-year career ended prematurely in 1971 because of severe knee injuries. "I didn't say any of the things he said in the paper."

Ardie Sayers said Winters, of the firm Winters, Salzetta & O'Brien, LLC in Chicago, had mailed paper work to their residence that they saw on Friday, but Gale Sayers did not sign any of the papers. Winters confirmed that he received no signed documents from Sayers.

"I didn't sign anything. … I talked to the attorney, but there wasn't nothing to it," Sayers said.
Photo: Jonathan Daniel/Getty Images