Every morning, the fine folks at Sports Radio Interviews sift through the a.m. drive-time chatter to bring you the best interviews with coaches, players, and personalities across the sports landscape. Today: spoiler alert, the Bulldogs start the season 0-2.
Mark Richt joined WCNN in Atlanta with The Rude Awakening to discuss playing Boise in the season opener, how that game got scheduled, what Georgia has to do to be better this year, the polarizing ways of Tim Tebow and what it would be like to start the year 2-0.
Why did you schedule Boise State in the opener?:
"I think we needed to play somebody that would get our attention, would get the fanbase's attention and even the college football world's attention. We certainly fell short of what we were hoping for a year ago. We declined in our record, I think we declined in how people perceived our program and a game like that can jump-start you. And that's what we're trying to do."
On the process of how the Boise State game was set up:
"[The athletic director] came to me with that and he was like, 'Well, that quarterback's a senior and he's leaving.' I really didn't look at it. I knew that he had been there a long enough time that he was probably on the way out. After we signed on the dotted line, then I went and looked at the depth chart and realized he was still there. Then I was hoping he would turn pro early and he didn't do that."
Where do you have to be better to get off to the start that you want?:
"I just think overall we've got to play harder and faster. I think we've got to be able to make plays in the fourth quarter. Those are the two main things for me. As I look back, did we play fast enough every single down? I don't think we did. Did we finish like we should in the fourth quarter? Did we make the plays in the fourth quarter that needed to be made? … We didn't do that. … Individually, everybody's just got to get better and better and better as they go."
G/O Media may get a commission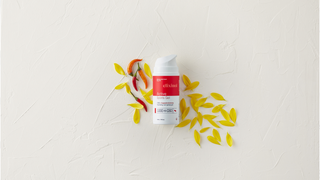 Having coached against him in college, what makes Tim Tebow so polarizing?:
"The thing about Tebow is I think he has the wonderful ability to focus on the things that are important in life. Number one, his faith and his love for the lord is paramount. There's nothing wrong with that, that's very healthy. … I think maybe sometimes that makes people upset. But the bottom line is he's not a cookie-cutter quarterback in the NFL. He's different. But he's got some skill sets that other guys don't have and he's got some unbelievable characteristics that some guys don't have. … I'm a Tebow fan. I've had some debates before the draft, should he play quarterback or should he play something else? My best bet is he's going to be a great quarterback in the NFL before all is said and done."
You guys are flying under the radar, but if you can win the first two games, they'll be talking about you as a title contender:
"We'll see what happens. I hope we have that problem. We'll just see. That'd be all right with me."
This post, written by Eric Schmoldt, appears courtesy of Sports Radio Interviews. For the complete highlights of the interview, as well as audio, click here.
More from Sports Radio Interviews
• Eric LeGrand believes he'll walk again.
• Rex Grossman has some words for the departed Donovan McNabb.
• Hunter Pence grabs his lunch box.