Germany have historically been one of the best teams in women's soccer, and they go into the 2015 World Cup like they go into every tournament: with the expectation of winning. They won the World Cup in 2003 and 2007, finished runner-up in 1995, and have won every Women's Euro since 1995. They went 10-0 in World Cup qualifying, scoring 64 goals and conceding only four.

In the most obvious way, though, the 2011 World Cup was a disaster for Germany. Playing on their home soil, they equaled their worst-ever showing, getting bounced 1-0 in the quarterfinals by eventual champion Japan. After the tournament a number national team mainstays like Birgit Prinz, a three-time FIFA World Player of the Year, as well as Ariane Hingst, Kerstin Garefrekes, and Inka Grings all retired.
As painful as the loss was for Germany, though, they were not outplayed by Japan, and they certainly threatened the goal more frequently and much more dangerously. After the tournament the German FA—to their credit—resisted the temptation to overcorrect. They didn't fire coach Silvia Neid, and instead charged her with reinventing the team on the fly.
Neid's project worked. At the 2013 Women's Euros, only 10 players on Germany's roster had World Cup experience, and 12 players were aged 23 or under. They started poorly, winning only one game in the group stage and finishing tied for second in their group. But they marched through the knockout stages with three consecutive 1-0 victories, winning their sixth straight Women's Euro title.
That squad forms the backbone of Germany's World Cup roster. The young players are coming into their prime, and spent the intervening two years sharpening their skills in the Frauen-Bundesliga, probably the best women's club league in the world. Seventeen members of the World Cup roster were on the Euro-winning squad, meaning that Germany have essentially kept the same team together for three years.
G/O Media may get a commission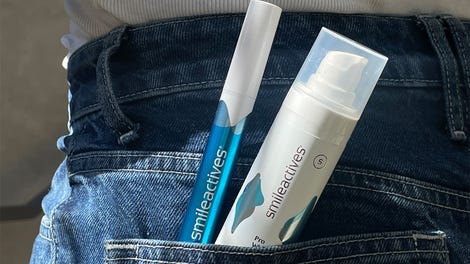 58% off
Whitening Powerhouse Pen & Gel Duo
The number of returns would probably be 20, not 17, if Germany weren't suffering from a few big losses. 2014 FIFA World Player of the Year Nadine Kessler, an all-around midfielder who scored five goals (tied for fourth most on the team) during qualifying, underwent the ninth (!) left knee surgery of her career in March. Fatmire Alushi, a devastating attacking midfielder in her own right, will miss the tournament due to pregnancy. Luisa Wensing, who started one game at right back during the 2013 Women's Euro, broke a fibula.
While these losses would be crippling for most other countries, for Germany it's simply an opportunity to promote other outstanding players. Even without Kessler and Alushi, the German attack, led by forward Célia Šašić and attacking midfielders Anja Mittag and Dzsenifer Marozsán, is the most fearsome in the world. The defense is vulnerable, especially from quick counters and long diagonal balls as it lacks speed, but is backstopped by Nadine Angerer, the outstanding goalkeeper who has been around forever, and is finally retiring after the World Cup.
Germany should win all three of their group stage games, and will only be challenged by Norway, who they beat in the finals of the 2013 Women's Euro. But in an unfortunate bracket quirk, they might be better off coming second in the group. Assuming everything goes to seed, in the quarterfinals the group winner would face France, no. 3 in the world, while the group runner-up would face Canada, no. 8 in the world.
But Germany are too good to worry about bracket mathematics or to try and manipulate a more favorable bracket outcome. They are a steamroller, and it shouldn't make a difference whether the team waiting in their path is a pebble or a small rock. Either way Germany are going to roll over them, led by their terrifying and deadly attack.
Roster
Goalkeepers: Nadine Angerer (Portland Thorns), Laura Benkarth (Freiburg), Almuth Schult (Wolfsburg).
Defenders: Saskia Bartusiak (FFC Frankfurt), Bianca Schmidt (FFC Frankfurt), Tabea Kemme (Turbine Potsdam), Jennifer Cramer (Turbine Potsdam), Annike Krahn (Paris St. Germain/FRA), Josephine Henning (Paris St. Germain/FRA), Leonie Maier (Bayern Munich), Babett Peter (Wolfsburg).
Midfielders: Melanie Leupolz (Bayern Munich), Melanie Behringer (Bayern Munich), Lena Lotzen (Bayern Munich), Sara Daebritz (Freiburg), Lena Goessling (Wolfsburg), Simone Laudehr (FFC Frankfurt), Dzsenifer Marozsán (FFC Frankfurt).
Forwards: Pauline Bremer (Turbine Potsdam), Anja Mittag (FC Rosengard/SWE), Lena Petermann (Freiburg), Alexandra Popp (Wolfsburg), Célia Šašić (FFC Frankfurt).
Nickname
Die Nationalelf (The National Eleven)

FIFA World Ranking
1st
Manager
Silvia Neid
How They Play
Germany will likely play a 4-2-3-1, with Célia Šašić leading the line. She'll be supported by midfielders Dzsenifer Marozsán and Anja Mittag, who both like to make surging runs forward. Germany's attack is not unlike the men's national team's, as it quickly transitions from defense to attack, with the full backs pushing forward. They don't necessarily catch teams on the break, but rather spring forward rapidly and directly, applying relentless pressure on their opponent from all sides. Eventually something cracks.
Much of Germany's defensive work is done before the ball even enters their half, as they will press and try to win it right back. This makes sense as they have often pushed as many as six players forward into advanced positions, and rather than get caught out as those players (especially the full backs) attempt to sprint back into position, they instead try to win the ball back immediately.
Germany will have to hope their press is effective, because it needs to cover for a shaky defense. Because of injury and poor form, Germany haven't really settled on a center back paring. Saskia Bartusiak and Annike Krahn—who started the 2013 Women's Euro final—played together in the final tune-up friendly, but Buartusiak missed almost an entire year with a knee injury, sapping her strength. The starting fullbacks will likely be Jennifer Cramer and Leonie Maier. They're fine players, but they're young and their positioning isn't stellar. Germany's system can leave them forward and exposed, and while Maier has the foot speed to recover from errors, Cramer does not.
Fixtures
June 7, 4 p.m.: Germany vs. Côte d'Ivoire at Lansdowne Stadium
June 11, 4 p.m.: Germany vs. Norway at Lansdowne Stadium
June 15, 3 p.m.: Thailand vs. Germany at Winnipeg Stadium
All Times Eastern