After Peter Sagan won the Tour of Flanders last weekend, he blasted a lo-fi 'gram of himself wheelieing across the line with the caption "Winner!". Sagan is somewhat of an ur bro, whose bike handling skills are only exceeded by his propensity to show them off. In a moderate deep dive into the Sagan media oeuvre, I came across this low quality video of Sagan and some Italian fellow golfing with their bikes.

That Italian fellow is Vittorio Brumotti, and, as it turns out, he is a world-class bike handler trick guy who does videos for Sagan's Tinkoff team.
I don't know how he avoided faceplanting or assplanting here.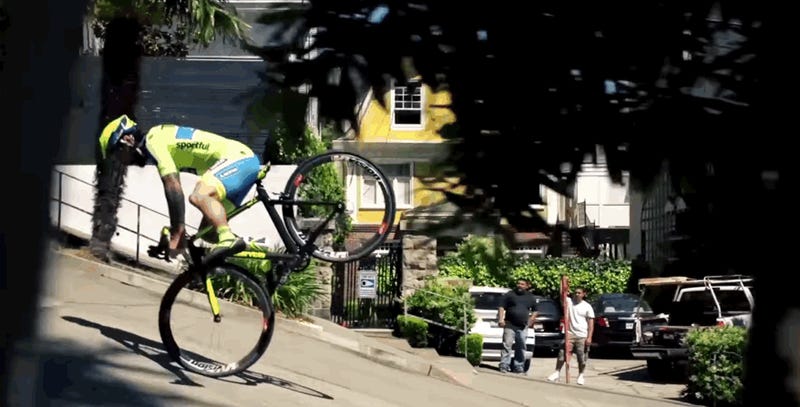 Look at him go.
Earlier this year, he rode up and down a six-story building in Argentina.
Brumotti is worth following and/or keeping an eye on on Vine, as he regularly pulls off all manner of death-defying stunts, and he'll continue to do so.