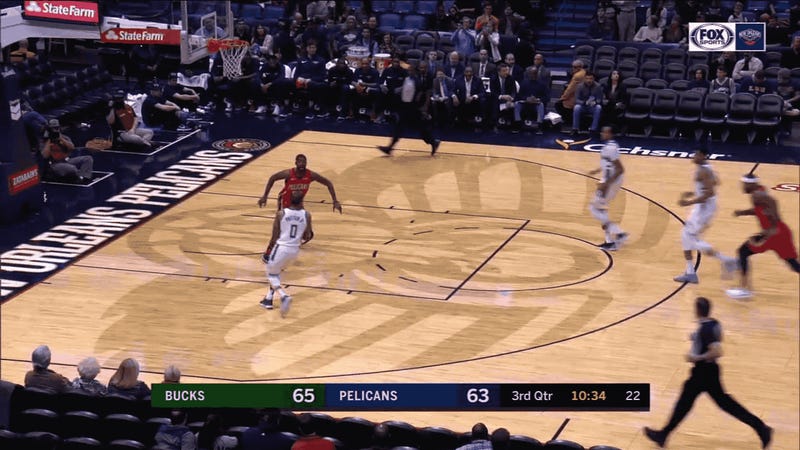 Giannis Antetokounmpo produced some top-tier highlight clips despite a 115-108 loss to the Pelicans. Early in the night, he contorted himself on a drive and used his long arms to flush it.
And in the second quarter, he emphatically brought down an alley from Eric Bledsoe.
But Giannis was denied a third awesome dunk by his own teammate, John Henson, who must have seen what the Greek Freak had already done in the game and got just a little too excited.
But don't worry, John. Giannis doesn't look mad. No, not at all.