Kurt Warner officially announced his new deal with the Cardinals on Wednesday, saying that it was God who told him to eschew the 49ers and return to Arizona.
Warner said that he "definitely" was interested in the 49ers, and that the trip to San Francisco on Monday was not merely a ploy for contract leverage. (People in the Bay Area feel differently). He said that San Francisco wasn't "a good football fit." And then, of course, there was The Big Guy.
"As you guys know, our faith is the most important thing, so we went into it with the idea, 'Where does God want us? That's where we're going to be,'" Warner said. "No matter what the money is or the situation, that's where we want to be. Very early in the process in San Francisco, as many good things that are out there and what they're building and coach [Mike] Singletary — I had a great time with him and I like what they're building — I just knew very quickly, this [Arizona] is where I was supposed to be.

"I told my wife probably 45 minutes into it that I just felt God say, 'You're supposed to be in Arizona.' And I told her that. She tried to tell me to stay open [minded] but He just continued to confirm it and that's why on the way back, I called Mark and said, 'Hey, let's get this thing done.'"
There's Warner in a private jet on the way home, his wife seated next to him saying one thing, God on the other side saying another, and a flight attendant in there asking if he wants a beverage ... what a zoo. I would have been wearing headphones and pretending I was asleep.
Oh, and the idea of visiting the 49ers in the first place? It wasn't God's. Warner said he got the notion from visiting the team's web site.
G/O Media may get a commission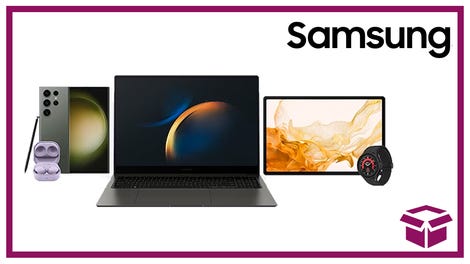 24 hour deals
Discover Samsung - Daily Deal
Warner Says He Was 'Definitely' Serious About Joining 49ers [Pro Football Talk]
Warner Plays 49ers In Free Agency Move [San Francisco Chronicle]
Desert Storm: Cards Break 50-Year Trend, Do Right Thing For Once, Re-Sign Kurt Warner [Radio Interviews.com]