I didn't know a lot about San Diego Union-Tribune writer John Maffei (but not, weirdly, baseball writer) before today. I know everything about now, even from very limited data.

Data point 1: Maffei was the only one of 30 voters not to give his first-place vote to Mets start Jacob deGrom, who had by just about any measure one of the greatest and most dominant seasons in, oh, more than a century.
Data point 2: Maffei hung up on an interview about his vote after exactly 15 seconds.
Data point 3: Christ, he's a pitcher wins guy:
DeGrom had a fantastic season and the Mets did a great job sending out his facts and figures. Obviously, a 1.70 ERA over 217 innings is a fabulous accomplishment. But he had 10 wins and nine losses.

G/O Media may get a commission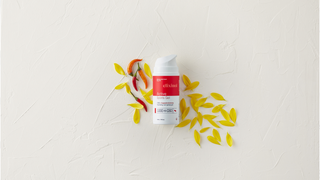 Noooooooo. I truly, truly believed this line of thinking had been eradicated 10 years ago, either having been shamed out of writers by FJM or just retired from the business. But they walk among us.
Maffei explained his vote for Max Scherzer in his column today, and it is everything you could have feared/hoped/caricatured:
Yes, the Mets were a bad club, offensively and defensively. He didn't get run support. One emailer pointed out that if the Mets had scored two runs in DeGrom's starts, he would have been 20-6; three runs would have been 25-1; four runs 30-0.

But you know what they say about ifs and buts. The numbers are what they are and — after hours of consideration — I was swayed by Scherzer's 18-7 mark in 220 2/3 innings on an under-achieving Nationals club.

I spoke with Randy Jones, a man I greatly respect. He was 22-14 with a bad Padres team in 1976 and won the Cy Young Award.

In that conversation, Randy said, "Wins are the most important thing in the game. You need to pitch to the run support you get, whether that's one, two, three or 12."
There's even more of this elsewhere, if you want, including the undeniable fact that Scherzer had "eight more wins and fewer losses." But there is nothing left but for us to be in awe. This take is the pure stuff, and from a simpler era. I never thought I'd see it again. This is what it must have been like to catch a coelacanth.