Welcome to Great Moments in Drunken Hookup Failure, where we showcase five heartwarming true stories of drunken love gone horribly awry. Off we go.
S:
So in college I had been dating this girl for about two years and it had gotten to the point where we were clearly on the skids (she cared about... you know, having a relationship and stuff, I was more interested in important things like getting black out drunk on Jager and acting like an asshole).

Recently I had procured a glow in the dark condom, and, on the urging of a buddy and inspired by more than a few shots of that aforementioned Jager I decided, you know what, fuck it, I'm going to do something I've always wanted to.

My roommate not being around, I drunkenly call my girlfriend over and (to my slight surprise) she obliges. She knocks on the door, finds it unlocked, and enters the darkened room, at which point I emerge, glowing dick in hand, announcing triumphantly that I'm Darth Vader. So I'm standing there, waving my junk around in the middle of the room and, unamused, she starts to leave, at which point my roommate, with impeccable timing as always, enters the room (no, this wasn't planned).

At this point my girlfriend begins to scream.

Being a quick thinking guy, said roommate quickly surmises the situation and announces, "Wait, calm down, it's okay, I'm Luke fucking Skywalker."

She dumped me the next day.
Someone hasn't watched Skin Deep as many times as I have. "Either make more trips, or get me a bigger glass." Outstanding film.
Craig:
Several years ago at my company's holiday party I got very drunk (utterly predictable) and ended up getting nutty on the dance floor with a Polynesian gal who worked in our training department (we'll call her Polly; not her real name, but good for giggles). She and I had met while playing on the company's co-ed softball team the previous summer. We flirted a couple times but nothing ever came of it.

The night of the holiday party was a different story. We didn't start dancing together until late in the night and by the time we started to get into each other, the "official" holiday party shut down. Those of us not yet ready to go home flowed into the hotel bar for night caps. After a bit, one of our co-workers, who had a room at the hotel, invited those of who were still not ready to call it a night back to his room. So about 15 of us crammed into a regular size room and tore through the room service booze the dude ordered up to the room.

It wasn't long before my vision started to get blurry, so I knew the end of my night was near. Seeing Polly engaged in conversation with another group, I stood up and staggered for the door. Polly caught me in the hall and asked me to wait and walk her to her car. We walked outside and were blasted by the cold air. It felt great and I immediately became 25 percent less drunk. We walked out to her car and stood by her driver's side door. I don't remember exactly how we started making out, but once we did, she started in with the dirty talk.

"I don't think you know what you're in for," she cooed. I'm pretty sure I do, I thought.

"You can't handle me," she warned in between sticking her tongue in my mouth. Do your worst, I thought.

"I'm a freak," she whispered in my ear. Who isn't?

"I'm gonna pee on you," she stated matter-of-factly. Um, what? Wait...what?!

When I asked her to elaborate, in between kisses and gropes, standing in the freezing cold, she said "her thing" was to pee on guys she fucks. I'm no prude, but that was a first for me. But I was also in a major dry spell at the time, so there were very few things that would deter me from getting laid - and the idea of this freaky, Polynesian chick pissing on me wasn't one of 'em.

"I'm in."

Polly told me to go get my car and follow her back to her place. I SPRINTED across the parking lot to my car and raced back to where her car was parked. When I swung around the corner, she was gone! I frantically scanned the lot and saw a pair of tail lights turning out of the hotel drive about 100 yards away. I raced to catch up to Polly, but after seeing her turn left onto the main drag, I lost her. When I reached the highway over/underpass no more than a quarter mile from the hotel drive, I couldn't tell which way she'd gone. Noooooo!

I zoomed north up the highway to the next exit...nothing. I raced back south down the highway a couple of exits, but no sign of Polly. It turns out, Polly had gone straight under the highway to her apartment about one mile from the hotel. On Monday morning when I got to the office I debated whether or not to call her (I didn't have her home or mobile numbers). Around noon I finally called. Polly said she assumed I had thought better of hooking up and had gone home. She said she ended up masturbating herself to sleep. Sigh...
G/O Media may get a commission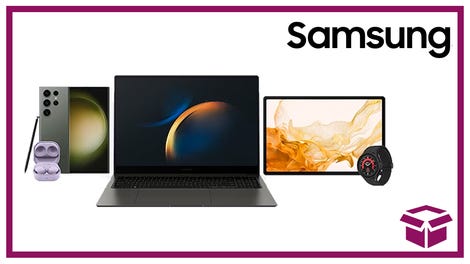 24 hour deals
Discover Samsung - Daily Deal
But let's all give Craig proper respect for not flinching in the face of a golden shower. He approached that with an open mind, and that deserves a salute.
John:
My friends and I are drinking, getting ready to go out, when someone pulls out a bottle of Adderall and convinces us that it's just like coke, and that it's just what we need to get ready to party. We thought this sounded like a good idea so we start snorting it, swallowing it, and mixing it with shots. It turned out to be nothing like coke, so we are giving the guy a hard time, and he convinces us that we just haven't done enough. For some reason, this makes sense to us, so we do more. I have no idea how much I actually "did", but eventually I was "ready to party".

A few hours later, we go out, I meet up with this girl I had been hanging out with, and we decide to go back to her place. It's going well, we're making out, blah blah blah, eventually she decides to unzip my pants. This is the first time we've hooked up, and I'm really enjoying it, until she reaches down my boxers and immediatly screams: WHAT THE FUCK! IS THIS FOR REAL? I BROUGHT YOU BACK FOR THIS? I have no idea what she's talking about, but she is laughing and putting her clothes back on. I look down, only to see something I can't believe:

I have babydick.

I didn't know it at the time, but apparently Adderall acts as a vasoconstrictor, which is basically just med talk for "it shuts off all of the blood to your penis" and the result is "babydick". This is actually a bit of a misnomer, because I am sure I have never seen a penis as small as mine was that night, not even when changing my little cousin's diapers. My penis was sub-baby dick. I didn't know a penis could even get that small. My dick was literally less than half an inch in length, bright purple, and the ball sack was so tight it couldn't have been bigger than ping pong ball. Did I mention it was bright purple? I have sub-baby Barney dick.

I am terrified. What if this is permanent? What if it falls off? WHAT IF I NEVER GET LAID AGAIN BECAUSE I HAVE A DICK THE SIZE OF A SMALL CATERPILLAR? I am drunken Googling "My dick is tiny. What do I do?" (this is not helpful). Meanwhile she realizes that this isn't funny and she starts freaking out. She keeps telling me to call 911, and I scream I'd rather die than show up at a hospital with a case of mini purple penis disease.

Eventually I call my friend and tell him that MY DICK IS GOING TO FALL OFF WTF IS WRONG WITH ME? and he immediately understands what has happened and starts laughing. He said I just had to wait it out.
But at least you aced your calculus quiz later that day, RIGHT?
Christian:
Last summer I took a long weekend off and ventured down to my old stomping grounds of south Florida to visit my old roommate who is now an attorney; we'll call him Ben. Ben, it seems, had become quite close with a client who lives in a penthouse at a very fashionable hotel on Miami Beach that had just undergone a billion dollar renovation. After months of hearing about Ben's exploits with his new pal, I was excited for my visit.

On my second night in town, we met up with his client for some pre-gaming at his place before heading down the various bars closer to the lobby. After several drinks and the idea of luring young women back to the penthouse, I began telling everyone I meet that I work at the White House (not true). Normally I would be shy in these situations, but that night I was on a roll. It was as if God had blessed me with a porn star's endowment for an evening; my confidence had never been higher.

Eventually, Ben and I were able to convince a bachelorette party that they absolutely needed to see the view of the ocean from the penthouse. At this point it was around 3 AM, and I'd found myself alone with one of the bachelorettes, engaged in mild make-out and petting. Finally she tells me that she's willing to go upstairs to one of the seven bedrooms (yes!)... but there's a catch... she wanted me to tell her what her name was. I racked my brain, but I was absolutely stumped; even when sober I'm not good with names. My lasting image of her is her 360 and walking out the door. I think she said her name was Lily — I never would have guessed Lily.
I would have guessed Rumpelstiltskin.
Matt:
I am drinking at the Rocket Bar in DC (don't judge me) with my friend and a few of his buddies. We are celebrating their graduation from FBI Special Agent training in Quantico. Eventually, my buddy and I corner two attractive young ladies at the bar. He is chatting up a lovely elementary school teacher, and I am having a delightfully flirty conversation with her cousin, a very attractive 29-year-old nursing school professor. A little perimeter of FBI agents has formed around us as my friend's colleagues try their out their new badges and guns, so to speak, with the other local ladies. After a few hours of chit chat, we decide it's time to take the party back to cozier quarters. I gather my things, planning to hail a cab outside and depart with my nurse. Just as we're about to leave, the elementary school teacher starts to look around frantically.

"Where's my purse?"

We start to look. My buddy snaps into full drunken investigative mode. He interviews witnesses, canvasses the area, and checks out potential suspects. A helpful bouncer holds up an empty yellow handbag. "Is this it? I found this in the men's room." After we had done a thorough reconstruction of the area, we determined that some criminal mastermind had been able to slip past four FBI agents on the perimeter and one FBI agent flirting with the victim, who was sitting within 2 feet of the purse. The criminal genius then managed to take a large, canary-yellow handbag, slip undetected back past the FBI perimeter, and take the bag into the men's bathroom, where he proceeded to steal the her wallet, phone, and iPod.

At this point, my intended target decided she had to help her cousin get back home and do all the other things one does when she's been robbed. I went home alone, all because one of this country's elite federal law enforcement agents had failed to guard a large yellow bag.
He snatched the purse and the snatch!