The fact that Boris Diaw was still out there somewhere in this large world playing basketball in public, even if I wasn't around to look at it, lit a happy little flame in my brain. If I was in a good mood at any given time, it could be attributed in some barely measurable way to that fact. Yesterday it was extinguished when the Frenchman announced his retirement from professional basketball—while chilling with Ronny Turiaf on a nice boat, in the golden hour, naturally. He deserves all the leisure he can stand, but basketball is poorer without him.

So now I'll have to make do with a mental image of Diaw: A thicc polymath slinging a wraparound pass past two defenders, his smirk streaked with confectionary sugar. The image of Boris Diaw in the actual world, was, at times, just as charmed: a man literally setting down his cappuccino and sliding off his flip-flops to wreck a vertical-leap test. That's the canonical Diaw anecdote, for my money, and it's all in there. The slacker-genius starting his day with very good pastry, the bon vivant with his own micro-mythos, which has surely been burnished by our benignly stupid stereotype of the French but which also, come on, this man put these images into the world himself:
Diaw was drafted by Atlanta, then went on to self-actualize in Phoenix as a cog in the SSOL Suns team that bewitched me and probably every other kid who liked to see stuff move fast. As a deputy playmaker alongside Steve Nash, Diaw reeled off the best and roundest lines of his career during his first season in Phoenix, averaging a 13.1 ppg, 6.9 rpg, 6.2 apg line that netted him a Most Improved Player award. It was his lone individual accolade in a career that was not easily understood in those terms. (But here's a full statistical appreciation, if you're in the mood.)
When time expired on those Suns teams Diaw moved on to some fallow years in Charlotte. There he started all but nine games while his waistline slowly expanded and his mood darkened. Not every coach knows how to wield Bobo for optimal results, and his lack of interest looked terminal by the end of his sentence in Bobcat purgatory. Fortunately Pop got a crack at the challenge of Diaw-whispering when the point-forward came to San Antonio, where he spent about 20 minutes a game playing big, playing small, plugging holes, and deftly brandishing his wide ass in the paint. Most of all, he did the coolest thing in his profession—improvisational play-making in tight spaces—to perfection on its grandest stage. 2014 Finals Diaw was unforgettable:
"Sometimes we're up 30," Diaw once said of Popovich, "and he's like, 'I'm just going to leave you on the court so you can lose some weight.'" After five seasons, that sweet partnership was over. Could Boris Diaw stay fed and motivated in Utah? It's frankly still an open question. After that single-season stint with the Jazz he went back to his native France, where he would while away his final playing days with Levallois, still posting his characteristically round lines to the very end.
G/O Media may get a commission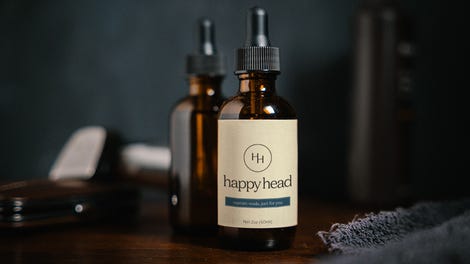 Diaw often had to be prodded to do more on the court; all he really ever seemed to want to do was facilitate for his pals. With a career assist rate of 20 percent, the man was prone to pass first, second, third, nth. He had to be begged to shoot. More specifically he had to be spiritually awakened to shoot: "He went and talked to a guru in India or something," Pop once said. "I don't know what he did, but he catches and shoots now." There's probably a fair bit more that Boris Diaw could've been prodded to do in his NBA career, and more he might have done. But unlike so many geniuses across so many disciplines who squander their gifts and grow sour, stunted, unworkable, what Diaw actually became was so lovable and so apparently contented as to be immune to critique.
Could you possibly consider the image of Boris Diaw with his luxe espresso machine perched on a craggy vista and think that this was a man who'd made any missteps in his life?
I cannot. Au revoir, Bobo.