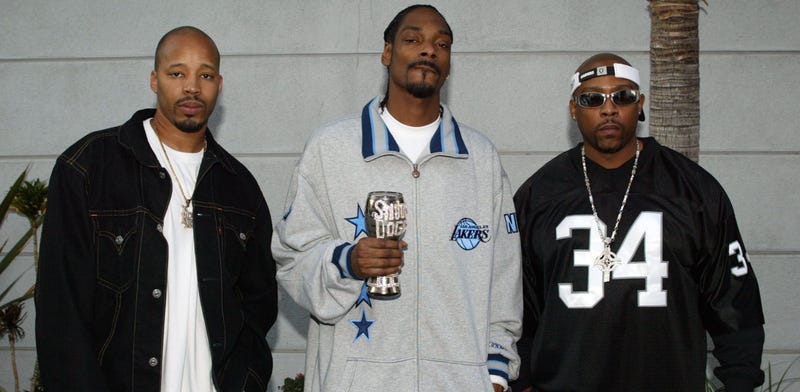 You know what would be cool? Seeing the sons of some of the best rappers from the 1990s playing college football against each other. Unfortunately, it's not really going to happen anymore.
This morning Scout reported that UCLA freshman wide receiver Cordell Broadus—son of Calvin "Snoop Dogg" Broadus—was leaving the team, and Jim Mora later released a statement saying Cordell had decided to pursue film instead. This comes on the heels of Washington sophomore corner back Naijiel Hale—son of the late Nathaniel "Nate Dogg" Hale—getting kicked off the team for unspecified disciplinary reasons.
The only one still hanging on his UCLA junior defensive back Justin Combs—son of Sean "Diddy" Combs—and even that seems tenuous, as Diddy was arrested in June for assaulting a UCLA strength and conditioning coach with a kettlebell.
Washington and UCLA don't play each other this season (stupid Pac-12) so we weren't going to see them all in the same game anyway, but it's still cool to think about a Pac-12 overrun by rappers' kids. Hey look, it's Ice Cube's son streaking down the wing for Cal! Over there, Warren G's son, regulating Arizona State's defense. How come Utah's best return man, the son of Nas, is lingering on the bench?
---
E-mail or gchat the author: kevin.draper@deadspin.com | PGP key + fingerprint | Photo via Getty