Jason Giambi is retiring. At age 44, the slugger announced yesterday that his gradual disappearance from the game—one that began all the way back in 2009, when Giambi remade himself into a grizzled pinch-hitter and nominal player-coach—has reached its terminus. His career probably should have ended long before today, but he's officially gone now, and baseball will be worse off for it.
I'm probably one of the few people in America who got a lot of enjoyment out of the final act of Giambi's career, during which he spent three-and-a-half seasons as a pinch-hitter and spot-starter with the Rockies. That's because nobody outside of Colorado roots for the Rockies, and those of us who do only halfway pay attention when the team sucks. The team was generally lousy when Giambi was there, but he, a guy who would never get much more than 200 plate appearances in a season, was a good reason to keep going to games.
That's because sometimes the Rockies would manage to keep the score close, and Jim Tracy would get to send Giambi to the plate with a chance to win or tie the game with a homer. A loud howl would reverberate throughout the stadium—courtesy of the NWO theme, which a graying and wolfish Giambi wisely chose as his walkup song—and Giambi would come striding to the plate, armed with his massive bat and his protruding gut. He'd take violent hacks at any ball that came close to the zone, and he'd turn a good chunk of them into homers like this:
Aside from the homers, what I'll remember most about Giambi's days in Colorado were the interviews he gave. When he'd get roped into a postgame scrum after hitting a walk-off, he often looked like he was about to cry, and any time he talked to the media he was so effusively "just happy to be there" that it was hard to imagine him as the swaggering MVP he once was, the guy who rode motorcycles and wore a shirt that read "Party Like a Rock Star, Hammer Like a Porn Star, Rake Like an All-Star" under his jersey. In Colorado, he carried himself like a man who'd survived a terminal illness, and was just glad to wake up every day.
It made sense, considering the path that had led Giambi to Colorado. Everything blew up in his face during the second act of his career, with a benign tumor and a teary admission to using steroids coming smack-dab in the middle of his seven good-but-not-great seasons as an ill-fitting member of the Yankees. Giambi came to New York riding the wave of an insane peak—an MVP award and a .338/.476/.653 batting line during his final two years as the unquestioned leader of the frat house that was the early Moneyball-era A's—and left it as a BALCO scumbag, flogged into ignominy by the same drug hysteria that brought down Mark McGwire, Barry Bonds, and Sammy Sosa. But while the other sluggers of the steroid era were slinking away or being forced out of the game, Giambi just kept playing. I'm glad he spent another six seasons riding benches well after his career should have ended, not just because he hit a few homers for my team, but because he never deserved a villain's end.
G/O Media may get a commission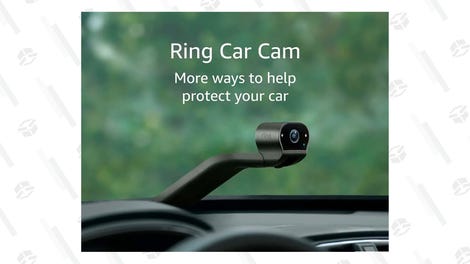 Now that we're a few years clear of baseball's ill-conceived drug war, it's much easier to admit that baseball in the '90's was about as fun as the game ever got. The league was full of goons like Giambi, guys who not only hit a ton of homers but made the act an event. Whatever your opinion on doping is, it's hard to deny that the game was a lot of goddamn fun when Albert Belle was doing stuff like this and Jason Giambi was bullwhipping 500-foot homers.
By sticking around for those extra seasons, Giambi became a walking reminder of just how crazy and ridiculous and fun baseball was when I was a kid. He was the last of the old gods, and every moonshot he damn near hit out of Coors Field was a pleasant reminder to a fan like me—one who as a kid had allowed himself to be turned against the greatness of Barry Bonds by baseball's moral crusading—of how much fun the '90s were. Hey, remember when baseball used to be like this all the time? Why'd we ever get so bent out of shape about it?
So that's how I'll remember Jason Giambi, as a guy who refused to give up the game he loved just because Bud Selig suddenly fancied himself a DEA agent, and as a slugger who was always there to provide the intoxicating pleasure of a good dinger.