There's lots going on in the ridiculous lede of this Redempto-Matic MMQB story about hilarious football coaching failure Greg Schiano's post-NFL journey of self-discovery or whatever the hell.
TAMPA — As dawn rises on a quiet October Friday, Greg Schiano stands over a pile of sizzling bacon laid out on the George Foreman Grill in his kitchen. Egg beaters, skim milk and sour cream line the counter, and Schiano mixes them into an oversized white ceramic bowl. With a spring in his step, he opens a cabinet to unveil the secret ingredient for his everything-in-the-fridge concoction he calls ranchos huevos. "Taco mix, a little known trick," he beams. "Gives it a little pop."
First of all, that is just the most Schiano Man breakfast I can imagine, short of punching yourself in the face with a Yukon Gold potato. That is one Bachelor Dad-ass breakfast. I wonder if they edited out the part where he tells Pete Thamel about the importance of springing for the good packaged taco flavoring dirt, how if you go for the cheap taco dirt like a loser, you get the "ranchos huevos" you deserve.
Secondly, though, and more importantly: What is all this nonsense about grilling "a pile" of bacon? Who the fuck cooks bacon in a pile? How does that even work? That is not how to cook bacon.
I can't even really visualize how you would cook "a pile" of bacon in a George Foreman grill. Do you toss the pile? Turn it? And why? What in the damn hell is going on at the Schiano residence. This is fucking sick, man.
Don't eat breakfast at Greg Schiano's house. He grills piles of bacon and puts taco dirt in his eggs and it's creepy and weird and I am freaking out.
G/O Media may get a commission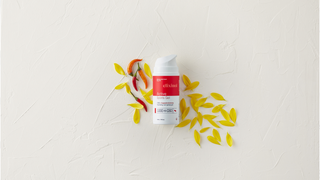 Photo via Getty