Endurance athletes, triathletes and distance runners, are a humble lot—hardworking, long suffering, and taught to endure not only punishing workouts, but years of incremental improvements with little, if any, monetary reward or recognition. Humility, patience, and persistence are the hallmarks of the endurance athlete. Predictably, there are rafts of pro runners and triathletes grinding away toward a low bar. And achieving it.

That's not part of Gwen Jorgensen's world. Jorgensen won't commit to a sport unless she can make a good living from it and have a clear shot at being the best in the world. She told me she "worked her way up" in triathlon, but the reality is, she worked her way up from near the top of the pro ranks to world No. 1, winning everything there was to win including two World Championships, an unprecedented 17 ITU World Triathlon Series races, and the U.S.'s only Olympic gold medal in the sport. After the 2016 Olympics, she announced she was switching to running, with the goal of, not just making the 2020 Olympic team, but winning gold in the marathon.

But first she had a baby. Six months after pushing out baby Stanley, while still breastfeeding, she ran a 15:15 5,000 meters. A month and a half after that, she ran a 31:55 10,000, both times that placed her squarely in the top echelon of distance running in the U.S.

Jorgensen is undeniably a physically gifted athlete, but what sets her apart is this uncompromising, all-or-nothing, champion mindset. That bold gold medal announcement shocked the distance running world, where even the top marathoners, past Olympians, noncommittally talk about putting in the work and hoping for the best. But maybe it shouldn't. Maybe more runners should think this way.
I visited Jorgensen's singular universe of high expectations by phone the day after she placed seventh in the USATF National Championship 10,000 meter race. (I know—seventh! She was not happy, but not devastated, either). I expressed surprise at her qualifying time of 31:55—fourth-fastest among the 20 U.S. race entrants, 15th in the world so far in 2018, run eight months after giving birth on maybe five months of serious training. From nearly any perspective, 31:55 would be something to celebrate, but it was "not a great time" in Jorgensen's world. But, I continued, trying to make her see the unreasonableness of her perspective. She is in her first year of focusing on running, comparing herself with the world's best, runners like Kenyan Mary Keitany. (Who, I later confirmed, has a track 10,000 meter best of 32:18)
G/O Media may get a commission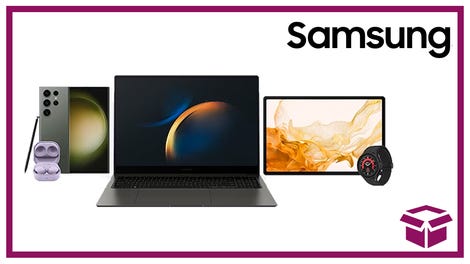 24 hour deals
Discover Samsung - Daily Deal
"Exactly," she said. "I need to be confronted with the world standard on a daily basis. Yes, I am comparing myself with Mary Keitany. I need to surround myself with the best in the world. That's why I'm grateful to be able to work out with Shalane Flanagan and Amy Cragg and the women at Bowerman [Track Club]. Those are the people I need to be looking to."
The last time Gwen Jorgensen was willing to be average was early 2007. Though she'd had pretty easy success in track in high school, she loved swimming, and following her heart, walked on to the swim team at the University of Wisconsin-Madison in 2004. No scholarship. She worked like a rented mule for three years, and was still average.

At the urging of her high school track coach, Jorgensen contacted Jim Stintzi, women's coach of the very competitive Badger track program. It was March of 2007, swimming was over, but technically the track season was already underway. To be clear, most if not all runners are selectively recruited for that team. D1 walk-ons are rare; D1 walk-ons who end up as Big 10 champions are hen's teeth.
"I talked to Eric Hanson, the swim coach, about Gwen possibly running track and he was all in favor of it," Stintzi said. "Eric told me, honestly, she didn't have much swimming talent, but she worked harder and could hurt like no one else he'd ever seen. As a distance coach, that's what you want to hear."
Stintzi gave her a brief training plan, "nothing to speak of," and a couple weeks later, Jorgensen ran a time trial, a few 400s on the track. "She had good form, and a good aerobic base from swimming. I thought, 'what's the worst that can happen?'"
She started competing that weekend at 1,500 meters, improved with every race, qualified for the regional meet, and, on two months of training, finished her first season with a personal record of 4:21. Stintzi was impressed. Teammates, recruited runners who had been chipping away at their times since junior high, were impressed. Based on the range of times posted in the NCAA National Championship 1,500 in 2006, 4:10 to 4:22, it's safe to say any runner would have been delighted with a 4:21 in her first season. Not Jorgensen.
"Gwen was always saying she should have done better," Stintzi remembered. "Those high standards were trouble for her. The toughest thing about the transition from swimming to running was not the training, but dealing with her expectations. Right from the start she set these really difficult goals for herself."
Though she was not at first ready to admit that the sport she loved did not love her back (Stintzi told me, "When I suggested she might want to think about giving up swimming to run full-time, she fixed me with this death stare and said if I mentioned that again, she'd never run another step."), she did not go back to swimming, and graduated in 2009 as the Big 10 Champion at 5,000 meters and 3,000 meters, with a 5,000 personal record of 15:52.
In the rest of the distance running world, 15:52 would have indicated more than enough promise to warrant pursuing athletics professionally, rather than jumping into the nine-to-five. Many of the top runners today, in fact, graduated with a slower personal record than Jorgensen's, including current U.S. 10,000 meter record holder Molly Huddle, who started her pro career with a 16:05 best at 5,000 meters. But 15:52 did not make the cut in Jorgensen's universe.
"There were a couple things going on," she explained. "Out of college, I had a full-time job that I enjoyed [she earned a Master's in accounting and was hired by Ernst & Young]. I didn't want to do a sport if I couldn't financially support myself, and I knew that first year in running I wouldn't be making a living at it. Maybe for several years. And, I didn't want to do it unless I could be the best, or at least be good on a world level. I figured the best I could do [at 5,000 meters] was 15:30, and that sucks."
USA Triathlon Collegiate Recruitment Program Manager Barb Lindquist knew what she was up against. She knew Jorgensen had already eschewed post-collegiate running. But if anything, Jorgensen's attitude made her an even stronger candidate than her every-box-ticked athletic resume. "It's very unusual—I think Gwen is the only one—to find someone with the work ethic, the time management skills, and the athletic talent to be a two-sport D1 athlete," Lindquist told me. "Usually we find swimmers who've done some running or vice versa. To be honest, most athletes come to us. I'll get a woman with a 16:30 5K and no swimming background and she thinks she's going to make it to the Olympics. We call Gwen the reluctant triathlete. She had to experience success before letting go of the safety of a job. We got her a loaner bike [Jorgensen did not own a road bike in 2009] and set up a local coach for her."

Training by herself around a full-time job, in Wisconsin, Jorgensen was still the Rookie of the Year in 2010.

That early success confirmed Lindquist's hunch, and more importantly, showed Jorgensen she could be competitive at the highest level.
But still, she kept her day job. "When they [USA Triathlon] recruited me, they said I could be an Olympian," Jorgensen said recently. "I laughed at that. That first year, I was not excited by triathlon at all. I was doing it on the side. But within a year I did qualify for the [2012] Olympics. After that, I started believing maybe I could make a living this way. After 2012 [Jorgensen got a flat tire and finished 38th in the London Olympics], I was very vocal about winning gold in Rio."
Characteristically all-in, she quit her accounting job, and joined the Wollongong Wizards, a training group of pro triathletes based in Australia. No thrashing around in the age groups as some do before making it to the pros, Jorgensen vaulted into the sport near the top. Lindquist pointed out that she did have ups and downs early on, but by 2014 Jorgensen dominated the sport to the point that it seemed worldwide competition had somehow declined enmasse. While Katie Zaferes, another product of USAT's Collegiate Recruitment Program, is currently ranked world No. 1, no one in the program's nine-year history has come close to the success Jorgensen had.
Recently, Jorgensen told reporters the thought of getting in the pool again was so unbearable, so loathsome, that it contributed to her decision to leave triathlon. It almost sounded like a bad breakup. It's certainly possible to get too much of a childhood obsession, but it's also natural to stiff-arm the sport at which you were not a champion. She can't stand swimming any more; she loves running.
Jorgensen's championship pregnancy proceeded according to plan, which is to say, no more 17-mile runs after the eighth month, though spitting baby Stanley out on August, 16, 2017 was tougher than she anticipated. "I honestly thought I'd be running two days after giving birth," Jorgensen said.
So far, she's sticking with the MO that proved so successful in triathlon—she's announced undiluted gold medal intentions, bought a house in Portland, joined Bowerman Track Club with the greatest concentration of Olympians in the U.S., signed what is undoubtedly a lucrative contract with Nike, and is in general enjoying top-of-the-line training—custom Vapor Fly 4-percent track spikes, traveling to altitude, massage, physio work, whatever she needs. She's also brought her people, or rather, her person—husband, day care provider, media liaison, chef, and logistics specialist Pat Lemieux. That level of kid-glove, comprehensive care is expected in Jorgensen's world, it's one of her caveats, but rare for other runners.
"Gwen didn't love triathlon, but she knew how to win," Lemieux told me. "She brings that knowledge to running, which, together with the fact that she really does love running, has greatly expedited the development process."
As we chatted by phone, Jorgensen on her way to a massage, I continued to point out that greatly expedited development process as compared to everyone else in the running world. She tossed out some well-worn sound bytes—how this was a huge challenge for her, how exciting she found it, and how humbling. Humbling? It's true, she was not coming from professional scrapbooking—she had a solid endurance base pre-baby. Still, she'd run times and placed in national championship races in her first months of competing that many runners have been working for 10 years to achieve. Or might never achieve. How was that humbling?
"Well, I'm clearly not the best," she said, referencing her seventh place finish the night before. I forgot; in Jorgensen's universe, winning is the only goal.