In response to the outward finger-pointing taking place at Michigan State over its years of downplaying and ignoring concerns voiced about disgraced doctor Larry Nassar, one of the first gymnasts to come forward saying Nassar sexually abused her has penned a pair of open letters to university president Lou Anna Simon and Nassar's boss, dean William Strampel. Each letter from Rachael Denhollander outlines how Simon and Strampel, though not criminally charged, played a role in enabling and standing behind Nassar as women more women came forward saying he sexually abused them

Denhollander wrote the letters after reading quotes from Simon and Strampel in the Washington Post, which did a report last week based on emails and other records from the university showing both leaders at times downplaying their responsibility for what happened. At one point, Stampel even tells Nassar "I am on your side."
"It reminded me again why Larry Nassar was able to assault me," Denhollander writes in one letter, "and so many other women and children, for so long."
Since Denhollander sat down with the Indianapolis Star in September of last year, more than 80 other people have told law enforcement that they too were abused by Nassar—the former team physician for the USA Gymnastics women's program and Michigan State's women's rowing and women's gymnastics team—when he was supposed to be giving them medical treatment.
When Denhollander spoke with the Star, the reporter then reached out to Nassar for comment. The records obtained by the Post included this exchange.

On Sept. 6, Tim Evans, a reporter with the Indianapolis Star, emailed Nassar. Denhollander had talked to the Star, and Evans had some "important and delicate questions." Nassar forwarded the email to Strampel.

"Good luck," Strampel replied. "I am on your side."
When Denhollander's interview was published by the Star on Sept. 12, the Post found an email that showed Strampel forwarding the story to an executive vice president for academic affairs with the following message:
"I expect that this will be all over the paper tomorrow . . . Cherry on the Cake of my day!!!"
G/O Media may get a commission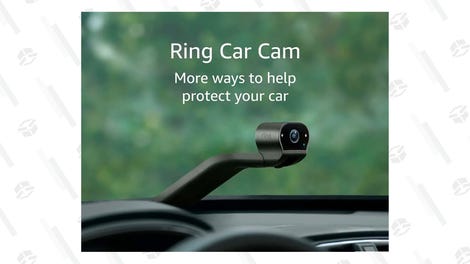 The article also includes Simon telling university trustees at a board of trustees meeting that there was nothing the school could have done to prevent Nassar's actions.
"I have been told it is virtually impossible to stop a determined sexual predator and pedophile, that they will go to incomprehensible lengths to keep what they do in the shadows," she told trustees.
The Post article added new details to the already growing account of ways in which Michigan State refused to take the reports about Nassar with the gravity they deserved. Prior to Denhollander's complaint and subsequent lawsuit, Michigan State University police looked into a complaint filed against Nassar by another athlete in 2014 who said Nassar became aroused after massaging her breasts and vagina during a visit to treat hip pain; they passed to the Ingham County Prosecutor's Office, which declined to press charges.
The same year, Michigan State's Title IX department conducted an internal investigation of the Nassar complaint. According to the Lansing State Journal, the school dismissed her claim after consulting with four medical experts that had ties to either Nassar or the university, telling them they did not understand the "nuanced difference" between sexual assault and Nassar's medical procedure. Michigan State defended its 2014 ruling in speaking with the State Journal.
This year, the university waited a full six months after Denhollander's allegations were first made public before, at the public urging by various athletes, reaching out to its former female athletes.
In an interview today with Deadspin, Denhollander said she wrote the letters "because this is so much bigger than Nassar." She added that the issue at hand isn't just that an accused sexual predator had the know-how to operate within two bureaucratic systems, but also that both Michigan State and USAG failed and are still failing to understand that their culture and lack of accountability allowed him to do so.

The full letters are below: