The NHL Closer is written by five momma's boys at Melt Your Face Off. We know that our mothers are beautiful women, but LeFawn puts them to shame.
Akim Aliu Smiled. The Flyers inserted fourth-liner and major asshole Steve Downie into the lineup prior to Game 2, hoping that the sparkplug would add some energy and not take too many stupid penalties. He did provide some energy, only it was for the Mellon Arena. Downie's lazy third period clearing attempt led to Max Talbot's second goal of the playoffs and the Penguins defeated the Flyers 4-2.
Philadelphia's defense took another major blow two minutes into the game. Braydon Coburn left the game after Evgeni Malkin deflected Hal Gill's slapshot at Coburn's face. After the game, Coburn's left eye was swollen shut. There is no word on how much time he will miss. Kimmo Timonen, the Flyers' best defenseman, will not play again this season due to a blood clot in his leg.
Emotions still ran high after Coburn left the ice. Georges Laraque challenged the entire Flyers roster after shooting a puck into their bench. Immediately afterwards, Tyler Kennedy and Scottie Upshall, two mite-sized enforcers, dropped the gloves in the continuation of the brawl at the end of Game 1. Upshall pulled Kennedy to the ground, but the young Pen stood up again and thoroughly beat down the larger Flyer.
The first four goals were scored on the power play. Sidney Crosby, Marian Hossa and Jordan Staal tallied goals for the Penguins, while Jeff Carter and Mike Richards scored for the Flyers. —Raskolnikov
G/O Media may get a commission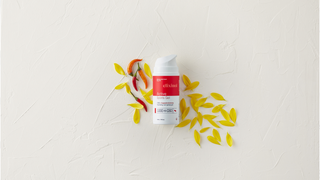 Link Dump and Chase
The Red Wings signed another unheralded Scandinavian who will score 100 points two years from now. [James Mirtle]
Get a shirt that honors Cam Neely's greatest contribution to modern society. [Orland Kurtenblog]
Henrik Tallinder gets more attention from women on blogs than in person. [Top Shelf Cookies]
Finally, much ado has been written about the inconsistent refereeing this postseason, but at least Don Koharski isn't as stupid as this group of World Championship officials. [TSN]