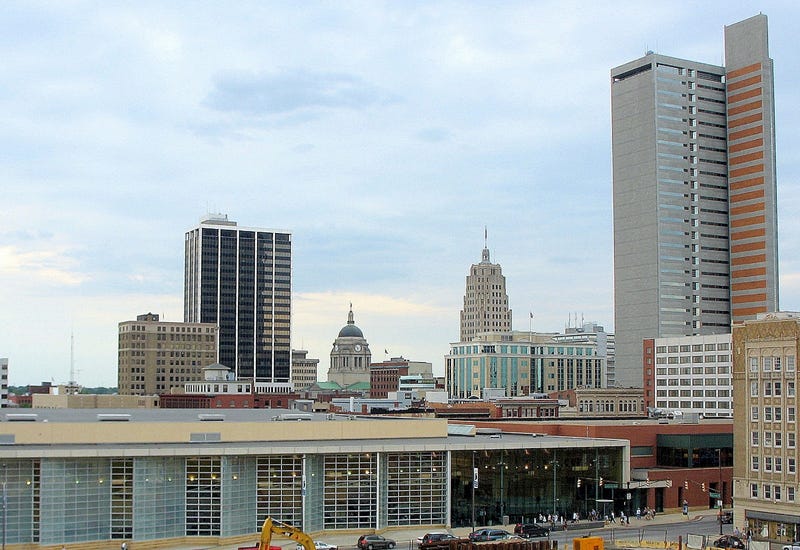 Fort Wayne, Indiana is the type of place where it's acceptable for the minor-league hockey team to spell its name "Komets." What's not apparently acceptable is naming a building after former Mayor Harry Baals, as some are trying to do through a public vote at FeedbackFortWayne.com.
As of 8:30 p.m., "Harry Baals Government Center" had 9,516 votes with "The Anthony Wayne Government Center" close behind with 471. In what's supposed to be an America where every vote counts, Deputy Mayor/Communist Dictator Beth Malloy said the Baals Center was "probably not" going to happen.
"We love Fort Wayne, too," she said. "We're not going to make any decisions that look bad."

Baals – pronounced "balls" by the then-mayor but "bales" by his descendants – was a popular mayor, [but] Malloy noted he had an unfortunate name and some elected officials have said such a name would be an embarrassment to the city.
Not sure who's worse: A bloodline that changes how their name's pronounced or you if you don't go cast a ballot for good ole Harry. You get 10 votes, but can only use three per nominee. Might I also recommend the "Maumee Council Center"? It was in last place until 8:31 p.m.
Harry Baals gets 9,000 votes, and counting [Fort Wayne Journal Gazette]
Harry Baals building unlikely [Journal Gazette]
Indiana City Officials Don't Want to Name Building After Harry Baals [Time]