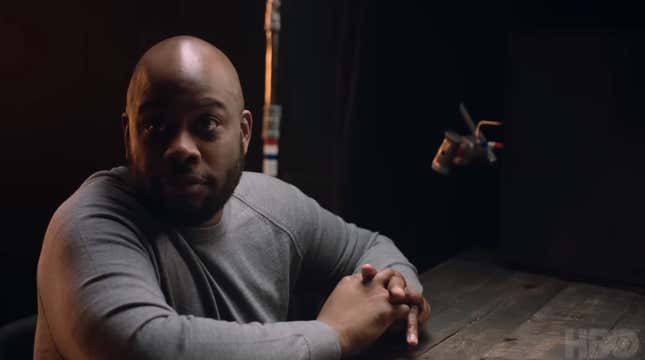 I normally have a firm policy against critiquing any work that I have not entirely consumed. That is an edict that I was almost completely comfortable breaking away from as soon as I saw the trailer for Netflix's Swamp Kings. Everything in it suggests a somewhat compelling watch, except for the first 15 seconds. It begins with a trite line about the importance of college football in the south, and at the 15 second mark Urban Meyer's smug face pops up. There is nothing particularly annoying or compelling about the beginning of the BS High trailer, then at the 23 second mark "coach" Roy Johnson asks "Do I look like a con artist?"
Unfortunately, Urban Meyer will coach again | Google is Free
A past example of a sports documentary that dealt with an unscrupulous subject is ESPN 30 for 30's Lance. The trailer begins with the producer asking Lance Armstrong, "What is the worst thing that you did?" That is how to introduce a character who has done objective harm to other human beings.
Swamp Kings is out here gaslighting America
There was a chance when Swamp Kings first premiered last week that I would watch, even after reading the initial tweets about it being terrible. Then I listened to The Dan Le Batard Show last Wednesday, and the crew discussed a social post from its newest member, Lucy Rohden. She posted on Xwitter a screenshot with her television captions on of Meyer saying with a straight face, "And we have a core value, if you hit a woman, you're gone."
Any remnant of desire immediately to watch the doc left my body, and I felt insulted. The producers really thought that line was appropriate for the movie, when one of his assistant coaches being an alleged serial domestic abuser is very likely why he stepped down as head coach at Ohio State following the 2018 season.
Zach Smith was found guilty in 2020 of a first degree misdemeanor for violation of an order of protection, and was sentenced to 180 days in jail. Smith and his ex-wife, Courtney, agreed to a three-year court protective order after she filed criminal domestic violence charges against him in 2018. Meyer fired Smith after those charges were filed, and claimed that he had no knowledge of previous allegations in 2015.
According to a Brett McMurphy report, not only did Meyer know about the 2015 allegations, but there was another when Smith worked for him as a graduate assistant Florida in 2009. Per the report, Smith was arrested that summer after grabbing Courtney and pushing her against the wall while she was pregnant, following a party thrown by Meyer and his wife. Courtney later dropped the charges after what she alleges was pressure from Meyer's "life coach" Hiram de Fries, and Smith's grandfather Earle Bruce who is also Meyer's mentor.
Smith continued to work for Meyer for the 2009 season as a graduate assistant. When Meyer took the Ohio State job in 2011, he hired Smith as his wide receivers coach. In Meyer's final season at Ohio State, he was suspended without pay for three weeks for his handling of the allegations levied against Smith.
To include in Swamp Kings Meyer saying anything about a policy against hitting women discredits all four parts. There is no reason to take the documentary seriously, which the many other criticisms of it go on to confirm. Meyer can be as delusional as he chooses, but it should be vigorously challenged.
Roy Johnson is no hero, but the doc doesn't treat him like one
BS High featured a delusional man in Johnson. He believed that starting a football program with no money, no school, and no backing from his original partners was a good idea. The documentary walks viewers through his delusion, and the damage that his storm left behind.
A societal ill that is tackled in BS High is how the monetization of high-school athletics is highly problematic. It used Johnson's face and misdeeds to bring light to a problem that goes far past him. There was an opportunity for Swamp Kings to tell the story of the consequences of a "win at all cost," mentality in college athletics, but that project instead chose willful ignorance.
The project hurled at the viewer far more fertilizer than Johnson ever could have, even if HBO gave him four parts to do so. That is why I feel comfortable writing about a documentary that I have no plans to view.
I was treated as an adult with the documentary that I watched. The one that I didn't watch sought out to bathe me in nostalgia to make me feel better about the harm that a much more powerful man caused. That second documentary can keep its abuser-like tactics to itself.