I know that right off the top, being a Bears fan means that A) I assume everything will go wrong no matter what happens, and B) I don't have a true appreciation of what it means for an NFL team to have a top-tier quarterback. I've never seen one up close. I thought I did once, and it turned out all that guy was really good at was hunting what had been killing his chickens (and he wasn't even that good at that!). So in some ways, I just have to accept my brethren clawing in the dark for any sense of shelter.

Perhaps the most genius thing the NFL ever did was making sure it's never not NFL season. There's the portion of the calendar where the games are played, and then its roster bonus and cuts season, then it's free agency season, then it's draft season, then it's minicamp season, and just about the only break comes somewhere in June and early July. Then it's time for training camp. They're never not at the top of the headlines.
Fans gobble up any piece of news, who's getting tagged, who's getting released, who's moving up the draft board and who's falling off, what's today's rumor? It's become close to as important as the season itself. It might even be more hotly debated.
Of course, this kind of thing only feeds into the attention-whore appetites for a guy like Russell Wilson. At least DeShaun Watson had the decency to demand his trade and then peace out to whatever retreat he's in. Sort this shit out and call me when it's over. Wilson seems to feed on this, as he has his whole career while trying to make it seem like he's not really. This is still a guy who had an entire organization cater to his every need and that still wasn't enough, which is how we got here in the first fucking place.
But none of that bothers anyone in Chicago or anywhere else that still bleeds blue and orange. We have to go through this. Which leads us to the figurative drinking the sand of cryptic tweets or lowered betting odds or updating NFL insiders' feeds every hour and trying to decode anything, even though at this point they're clearly toying with us. They could be talking about burning the chicken in the oven on Twitter and we're here running into walls wondering if that means the deal is done. We're doing shit like this!
G/O Media may get a commission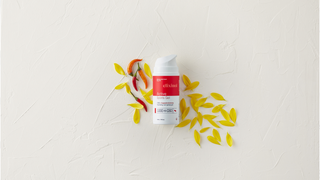 You can taste the desperation.
Wilson can post a Bible verse (seriously, get fucked), and we're left to desperately hope that he's talking about Chicago as some sort of salvation. This place. Salvation. Good lord.
And we have no choice, given the team's history of being an absolute embarrassment at the one position that defines an entire franchise. And that's been the case for our entire lives. There's a helplessness to it, like being on a homemade raft on the ocean. We're going where the tides and wind take us, left to only paddling futilely with our hands hoping some ship runs by us or over us, doesn't matter.
It's the feeling of being merely a toy that gets me. There's something off about a quarterback who has said he wants to come here. Because there's no reason to want to come to the Bears. The ownership is out of touch. The fanbase is twisted. Seriously, we're still defined by a 30-year-old SNL sketch where they were really doing Wisconsin accents and one of the guys has been dead for nearly 25 goddamn years. The GM and coach are essentially auditioning for their jobs, which would only mean the clown car of an ownership group gets to make another hire, which is how we get into this morass. Or rather, they'll hire a consulting firm to hire the next GM, because somehow a family that has owned the Bears forever and literally has done nothing else has no connections or clue about who are the rising prospects in the league at the executive or coaching level. That pretty much tells you everything.
Why any quarterback would seize up this situation, and the barely 8-8 roster that has pissed off its main offensive weapon to the point he doesn't want to be here that's also over the cap and has major holes and say, "Yeah, that's for me," is baffling. Unless Wilson thinks he can completely run the team, and in Ryan Pace's and Matt Nagy's desperation to cling to their jobs, they'll do whatever he wants. Even past the point that the Seahawks did. And if it doesn't work? Well, he'll get to hire the next GM and coach, essentially. The first time Nagy doesn't let Wilson throw 45 times in a game, if that were to ever happen, and you can bet this is the exact scenario that will start dancing in his head.
And yet...we have no choice. Even though I can't shake the feeling that Wilson in Chicago would just be Cutler in Chicago II — an immensely talented quarterback playing for a dipshit organization that can never assemble the talent around him or the coaches to take full advantage of his skills to ever rise above the dizzying heights of 10-6 — I have to hope it happens. It would be the best thing to happen to the Bears in some time, maybe ever, even if the feeling of impending doom never goes away.
The opening lines from Fury Road? That's us. Hunted and haunted. Surviving in a wasteland, to the point that joining up with Lord Humongous doesn't sound so bad (mixing Mad Max metaphors).
The fans are basically in the same spot as the team itself. While Pace has to open up the doors and tell the Seahawks to take anything they want, we have to read all this and listen to all of it and though we're endlessly mocked, there's no choice. The team is that far behind. We'd kill to be anywhere else, but this is the landscape. This is what's on offer, and the rest are half-measures that may provide no answers. We are at everyone's whim.
Each of us in our own way broken...