Sometimes it seems that few sports marriages end well. But precious few end as badly as that of Kris and Anna Benson, divorcing after 14 years (their next court date was scheduled for September). On Sunday night, Anna showed up at Kris's house armed to the teeth, allegedly demanding money. We now have Kris's fearful 911 call.
We obtained the police report, which states that Anna Benson arrived unannounced and walked into Kris's garage. She was wearing a bulletproof vest and an ammunition belt, and was carrying a revolver, a knife, and a metal baton. She demanded $30,000, Kris would tell police, and she was "screaming" and "out of control."
Kris said he told her he would go and get the money, and Anna asked him to bring her a cigarette lighter too. That's when he ran down to the basement and called police. Via TMZ, the call to a Smyrna, Ga., 911 operator:
G/O Media may get a commission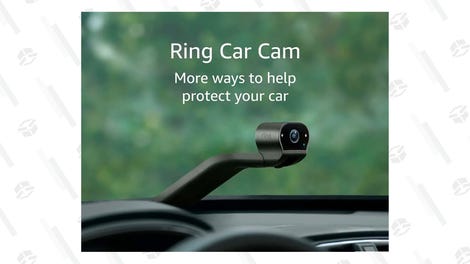 Benson sounds worried but relatively collected, answering the operator's questions even as he flees mid-call to the woods behind a neighbor's house. He tells the operator his "soon-to-be ex-wife" has "gotten into the house and is brandishing a gun." He says he doesn't think she's been drinking.
At one point the operator asks if Anna has ever done this before, and he answers in the negative, but with a curious hesitation. "No, but my, uh...no."
When police responded, they found Anna on the back porch, smoking a cigarette. After she was searched and disarmed, the officer told her they had been called by her husband. She interrupted him: "He's a fucking pussy."
After being arrested, Benson was taken to the Cobb County Adult Detention Facility, where she was charged with two counts of aggravated assault with a weapon, one count of possession of a weapon during the commission or attempt to commit a felony, and a misdemeanor count of criminal trespass. She remains jailed without bond.
The police report: