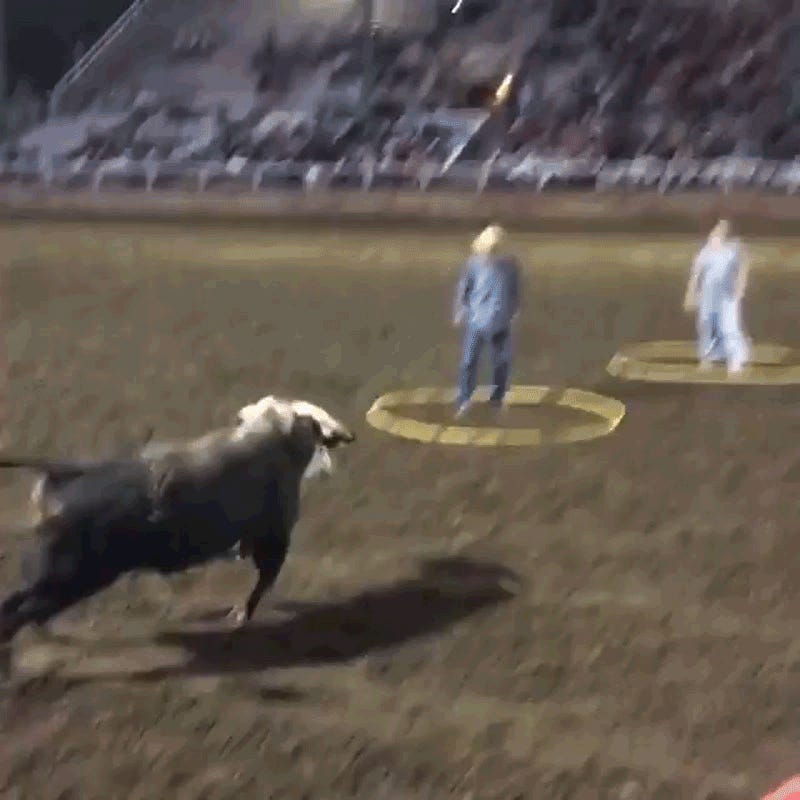 This event, which appears to ask its participants to stand in a small ring and wait for a charging bull to visit its fury upon them, is hard to understand. Why would any human being volunteer for this?

Don't get me wrong, there's something awe-inspiring about seeing a guy get hit so hard by a bull that his resulting flight through the air looks to be computer-generated, but this all seems like a very bad idea!
We've reached out to the creator of these videos to try and figure out what the hell these guys are doing and why the hell they are doing it. We'll let you know what he says.