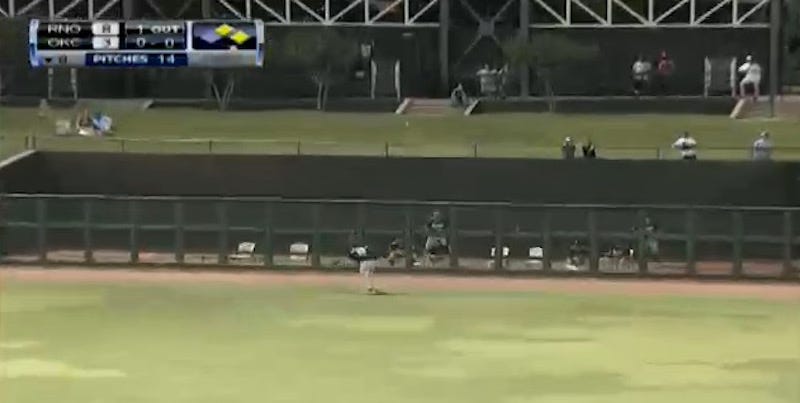 Jose Canseco's off-the-head home run will always be a great baseball lowlight, but I think Reno Aces right fielder Zach Borenstein has him beat.

During a game against the Oklahoma City Dodgers last night, Borenstein tracked a fly ball off the bat of Alex Verdugo. He didn't track it very well, though, and after bonking Borenstein right on the head, the ball sailed a good 20 feet and cleared the fence for a homer:
Look at how far that sucker went!