Through all of 2017 and then through the first week of the Australian Open, Rafa and Fed continued their merciless march through what was supposed to be the next crop of tennis contenders. A whole generation of hopes and dreams have been splattered across their windshields. The men's game still awaits someone young, marketable, and crucially, good to emerge. Nick Kyrgios is all of those things but also fickle; to his credit, he was on point in Australia, up to and including his fourth-round loss to Grigor Dimitrov. Dominic Thiem is already 24 and, I suppose, fine, although really only when the court is a certain shade of red. Both have been knocked out in Australia.
But you don't have to squint awfully hard at 20-year-old Alexander Zverev to realize he's the real thing, right? Dude has been engineered for exactly this: 6-foot-6 with a large dude's serve, littler dude's movement, thumping groundstrokes, flourishing in the support system of a tennis-obsessed family. Last summer, right before the U.S. Open, there was a fusillade of Alexander Zverev profiles—I wrote one, too—but then the buzz dimmed to a quiet hum as Alexander Zverev lost in the second round to fellow 20-year-old Borna Coric. It must feel odd to be anointed The Future of Men's Tennis and still be waiting for a Grand Slam victory against a player ranked in the top 50. For all his success at lower-level events, Zverev has struggled to translate his talent to the best-of-five format.

Hyeon Chung, meanwhile, is just 11 months older than Zverev and also good. Their paths appeared to meaningfully diverge last season, though, and Chung's story only now seems to be getting back on track. Chung, stout and bespectacled, first registered for me when he played about as good a set against Rafael Nadal on clay as it was possible to play in the year 2017; he took the king to a tiebreak in a 7-6, 6-2 loss. That a then-20-year-old could give Rafa even a passing headache during his 17-1 clay rampage felt noteworthy, and I made a note to file that name away. Earlier that same week Chung had played Zverev for the first time, and smoked him 6-1, 6-4, although that seemed easy to write off on Zverev's end—it was the roughest patch of what was an otherwise transcendent breakout season for the German. Chung went on to enjoy a little success later that year, most notably stretching Kei Nishikori to five sets at the French Open, but it was nothing like what Zverev did in winning five titles, including finals over Novak Djokovic and Roger Federer.
At season's end the two split in a real way. Chung played the the Next Gen ATP tournament, a new event intended to showcase under-21 future stars of the game. It was the ATP frantically gesturing at something besides Rafa and Fed, who cannot last forever, and as such something of a tweener event. Zverev, though young enough to qualify, skipped it; he'd had a strong enough season to qualify for a spot at the big boys' table, the year-end ATP Finals. The implication was clear: the spindly prodigy had skipped the "Next Gen" phase entirely, and Zverev was ready to make his way up and through the current generation. Chung went to Milan, won every match he played en route to winning the whole event, and set himself apart from the rest of the "Next Gen." Zverev went to London, went 1-2 against the big dogs, and closed things down for the season.
Saturday, Chung and Zverev's paths converged once again, this time in the third round of the Australian Open, as the No. 58 in the world and the No. 4 seed in the tournament, respectively. They were evenly matched until, abruptly, they weren't: Chung was down two sets to one before mounting a whirlwind comeback to win, 5-7, 7-6(3), 2-6, 6-3, 6-0. Zverev evaporated in the decider, winning just five points and eventually turning his racket into a hard-shell taco.
G/O Media may get a commission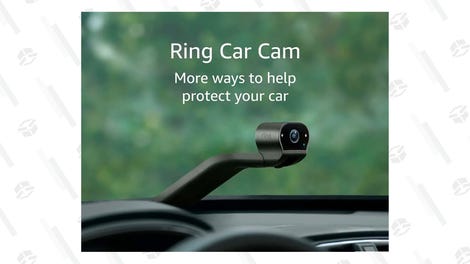 Chung had the gas to keep going, seemingly for sets and sets more. He is unrelenting, able to stick in the point even when pushed into the most uncomfortable positions of the court. He's capable of battering the opposition with consistent, heavy strokes on both wings and physically seems built to outlast. Seen up close, his strength startles. Unlike the man he defeated, Chung hardly resembles a young athlete still growing into his frame; he stalks the court on a sturdy lower body that seems to have been borrowed from a soccer pitch or a football field.

Today, Chung delivered more of the same against Novak Djokovic, in what was on paper the biggest win of his career, a 7-6 (4), 7-5, 7-6(3) straight-set upset. Here was someone who had never previously tasted the air up here dismissing a six-time former champion. In reality, Djokovic's elbow woes largely took him out of the match, but Chung left him very little room to breathe and counterpunched brutally. If his early career is any indication, a good Hyeon Chung match is bound to be physical. Watch these gutsy retrievals, watch these backhand passing shots from six feet behind the baseline. And crank up the sound and listen to Novak's groans, which tell a story not just of injury, but of having to deal with an opponent as stretchy and indefatigable as, well, Novak Djokovic.

For Djokovic, there will now be serious and difficult questions about potential surgery and recovery. For the young Korean, though, it is all upside. With the No. 4 seed and No. 14 seeds now in his wake, the path is clear for Hyeon Chung to make a Grand Slam semifinal before Alexander Zverev, before Nick Kyrgios, before any of the more heralded names of his generation. To do that he will have to beat world No. 97 and certified internet weirdo Tennys Sandgren, who just upset No. 5 seed Dominic Thiem in five sets. From his post-match words, Chung sounds very grateful to get to this juncture. Judging by what he has done on the hard court in Melbourne, it seems he could still go a great deal further.