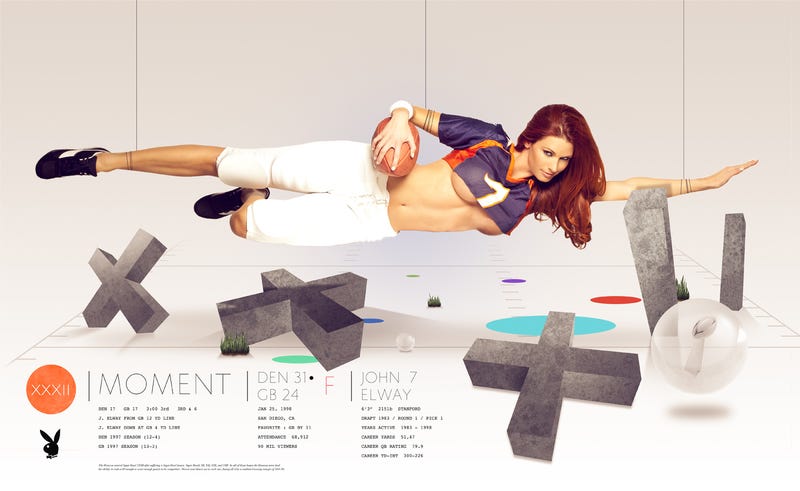 The fine people at Playboy were kind enough to send along a link to "Greatest Super Bowl Moments With Jaime Edmondson." Here's how they explain what's going on:
In December, SI.com Hot Clicks writer Jimmy Traina polled his readers for their favorite Super Bowl moment. We posed a challenge to our creative team to re-create the top three moments, with Jaime as the star. Is the outcome super? Check out the three illustrations below, and you make the call.
The Elway one came in second. Don Beebe stripping Leon Lett was third. David Tyree pinning ball to head was first.
Greatest Super Bowl Moments With Jaime Edmondson [Playboy]